Powertrain and Electronics - Sr. Test Engineer (Battery Pack)
Located in Northern California, the team at Joby Aviation is driven by our goal of creating an affordable, all-electric air transportation system. Imagine a piloted air taxi that takes off vertically, then quietly carries you and your fellow passengers over the congested city streets below, enabling you to spend more time with the people and places that matter most. Since 2009, our team has worked steadily to make this dream a reality. We've designed and tested many generations of prototype aircraft capable of serving in a network of electric air taxis. We're looking for talented, committed individuals to join our team as we push onwards toward certifying the Joby aircraft with the Federal Aviation Administration, scaling our manufacturing, and preparing to launch commercial service in 2025.
Overview
Joby Aviation is seeking a highly organized, passionate individual to join our Testing team. As part of this team, you will contribute to the development of flight-critical components and subsystems for VTOL electric aircraft. The Joby Aviation team is made up of extremely talented, hardworking, proactive, and hands-on individuals, operating in a very fast-paced and rewarding environment. We are looking to expand this team with like-minded individuals looking to make a mark in the transportation industry.
Responsibilities
Work closely with Battery Management System (BMS) firmware engineers and perform battery pack-level verification and validation tests to evaluate battery algorithm (SoC, SoE, etc) performance.
Develop formal test plans and procedures with proper level of instrumentation and data collection capability, such that test results are repeatable and consistent.
Perform acceptance tests on flight intended battery packs (for flight integration) and prepare flight article documents.
Collaborate with battery design engineering team and other test engineers and perform various battery pack environment compliance testing. This includes thermal and humidity cycling, vibration & shock, electromagnetic interference, and more.
Prepare and conduct long term durability tests on the pack mechanical structure.
Perform characterization, qualification, & reliability tests on components of the battery pack (includes contactors, special-connectors, fuses, PCBs).
Analyze data collected during the aforementioned tests to generate reports to provide quantifiable feedback to the battery design engineering team that will allow them to optimize their designs.
Coordinate and lead test kickoff, test preparation, preliminary and critical test review, and data review meetings to align the above activities.
Organize and maintain the battery test area and equipment, while strictly adhering to best practices, proper documentation and safety awareness.
Work closely with battery design engineering team and other test engineers to aid in the incremental automation of pack- & BMS-functional test setup.
Required
Minimum Bachelor's Degree in Electrical, Mechanical, Chemical or other relevant discipline with experience working on Battery Packs.
Experience working with high-voltage, high power systems
Experience with high voltage electric vehicle power electronics systems
Experience with environmental stress testing including thermal and humidity cycling, vibration, electromagnetic interference etc
Basic domain knowledge including battery monitoring techniques, cell and pack failure modes and failure mitigation, high voltage safety
Strong data handling, processing, and presentation skills
Positive attitude and willingness to work individually and as part of a team
Excellent problem-solving techniques and analytical ability.
Maintains a clean work-space and inventory of tools and equipment
Desired
Experience with Battery Management Systems hardware is a plus
Experience testing hardware to DO-160, DO-311A, SAE, MIL-810 or similar standards
Familiarity with battery pack cycle test equipment.
Experienced with high voltage Lithium-ion battery systems.
Experience with instrumentation (e.g. contactors, current/voltage sensors, thermocouples, accelerometers, strain gauges) and data acquisition.
Compensation at Joby is a combination of base pay and Restricted Stock Units (RSUs). The target base pay for this position is $112,600 - $189,800. The compensation package will be determined by job-related knowledge, skills, and experience.
Joby also offers a comprehensive benefits package, including paid time off, healthcare benefits, a 401(k) plan with a company match, an employee stock purchase plan (ESPP), short-term and long-term disability coverage, life insurance, and more
Joby Aviation is an Equal Opportunity Employer.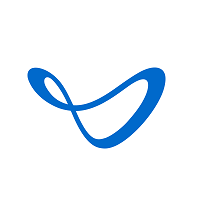 Electric Aerial Ridesharing