RF Systems Engineer
Located in Northern California, the team at Joby Aviation is driven by our goal of creating an affordable, all-electric air transportation system. Imagine a piloted air taxi that takes off vertically, then quietly carries you and your fellow passengers over the congested city streets below, enabling you to spend more time with the people and places that matter most. Since 2009, our team has worked steadily to make this dream a reality. We've designed and tested many generations of prototype aircraft capable of serving in a network of electric air taxis. We're looking for talented, committed individuals to join our team as we push onwards toward certifying the Joby aircraft with the Federal Aviation Administration, scaling our manufacturing, and preparing to launch commercial service in 2025.
Responsibilities
Utilize detailed understanding of RF/antenna systems including UHF command and control, microwave telemetry, cellular LTE networks and radio equipment operation to design, implement, integrate, test and validate performance of the radio systems on our remotely piloted eVTOL aircraft
Requirements and interface definition, design for test, hands-on testing, performance, and design verification of radio systems
Use source/victim testing and other methods to assure the coexistence of all flight critical radio systems onboard the eVTOL aircraft
Collaborate with SW and system engineers to debug and improve the radio system performance
Utilize advanced data analysis tools such as Grafana, Databricks and Unfolded to process flight test data
Resolve impairments and anomalies that occur during integration, bench test and flight test
Includes hands-on, in-person involvement in a remotely located (Edwards AF Base) test site, approximately one week per month
Manage verification test and certification of radios and antennas for aircraft-based communication and navigation systems
Execute on design certification and/or showing compliance with RTCA/DO-160, DO-254, DO-262, FCC or equivalent regulations, etc.
Requires operational understanding of VHF com radios, Global Navigation Satellite Systems, VHF Omnidirectional Range (VOR), ILS (LOC + GS), Radar Altimeter
Define tests and procedures required to support certification efforts
Determine whether to outsource or perform in-house necessary certification testing
Perform computer aided antenna engineering and system design using Ansys HFSS (or equivalent)
Predict antenna radiation patterns and antenna-to-antenna coupling
Design, develop, certify and integrate next-generation conformal antennas to replace blade antennas
Specify and implement test equipment to be used in the production environment as part of the manufacturing process of radio systems
Including Joby-manufactured radios based on 400 MHz COTS radio modules
Required
Bachelor's degree in Electrical Engineering or equivalent experience
3+ years of experience developing and/or deploying RF and radio systems
Understanding of communications systems, associated SW algorithms and their design, including C2 source selection, signal modulation/demodulation and error correction, RF signal acquisition, RF gain control (AGC),
US Citizen or Permanent US Resident
Desired
Compensation at Joby is a combination of base pay and Restricted Stock Units (RSUs). The target base pay for this position is $106,700 to $142,300 per year. The compensation package will be determined by job-related knowledge, skills, and experience.
Joby also offers a comprehensive benefits package, including paid time off, healthcare benefits, a 401(k) plan with a company match, an employee stock purchase plan (ESPP), short-term and long-term disability coverage, life insurance, and more.
 Joby Aviation is an Equal Opportunity Employer.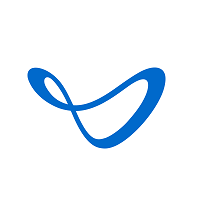 Electric Aerial Ridesharing