A&P Mechanic
Skyryse is developing FlightOS, the world's first universal flight deck and operating system. FlightOS unlocks safer, more capable, and easier to fly aircraft (eVTOLs, helicopters, fixed-wings, etc.). Our mission at Skyryse is to make air transportation as safe as the elevator and as accessible as the car.
A&P MECHANIC - VENTURA COUNTY, CA 
The A&P Mechanic at Skyryse will support all aircraft maintenance operations based out of Ventura County, CA facility. They will serve as the subject matter expert on our rotary-wing, fixed-wing, and experimental aircraft. The ideal candidate will support Skyryse by ensuring all maintenance follows FAA compliance guidelines and regulations. 
RESPONSIBILITIES:
Perform regular maintenance on rotorcraft and fixed wing aircraft 
Verify and ensure proper safety conditions of mechanical systems prior to flight
Maintain documentation and proper record keeping of repairs, maintenance, inspections, reports, and other items related to aircraft maintenance
Reference maintenance manuals and specifications to identify correct operations and specifications for replacements or repairs
Collaborate with technicians, pilots, engineers, and other team members to carry out modification and repair 
Troubleshoot aircraft related systems 
Perform other duties as assigned
MINIMUM QUALIFICATIONS:
High School Diploma or GED
Helicopter maintenance experience 
5+ years of experience supporting the maintenance of aircraft
FAA A&P Certification
PREFERRED QUALIFICATIONS:
Trade school or military training in aircraft maintenance
Completion of Robinson maintenance course 
FAA inspection authorization certification
8+ years of experience supporting the maintenance of aircraft 
Avionics and wiring experience
WHY SKYRYSE?
The opportunity to change the world through improving aviation safety and accessibility 
Salary Range: $85,000 - $110,000
Valuable stock option plan
Heavily subsidized medical, dental and vision plans
Flexible PTO plan
A company with an ambitious vision, a dynamic work environment, and a team of smart, motivated, and fun to work-with colleagues!
WE WELCOME ALL
Skyryse is an equal opportunity employer. We value diversity. We do not discriminate on the basis of race, religion, color, national origin, gender, sexual orientation, age, marital status, veteran status, or disability status.
NO AGENCY CANDIDATES WILL BE CONSIDERED.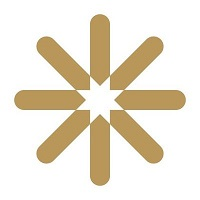 Safety Through Simplicity