Finance Associate
Skyryse wants to empower anyone, to fly anywhere, in any aircraft, safely and as a highly experienced pilot would. Powered by FlightOS, we automate flight controls and systems management to achieve unmatched safety and eliminate opportunities for human error. We want to make flying as ubiquitous as the road and as safe as the elevator.
FINANCE ASSOCIATE - EL SEGUNDO, CA
This role is pivotal in our continued growth and scaling of the organization. The Finance Associate position will work directly with our CEO, CFO and other Executives to complete in depth financial analysis and forecasting. 
RESPONSIBILITIES:
Build out Pro Forma Models to forecast future cash flow of the organization. 
Support the Executive team on Financing and M&A diligence and execution.
Lead efforts of the finance team to produce monthly/quarterly updates for the Skyryse leadership and board. 
Responsible for ad hoc/special projects including: pricing and market analysis. 
Leverage Business intelligence to assist our leadership in making proper decisions around company resources. 
MINIMUM QUALIFICATIONS:
Bachelor's Degree in Finance, Business, or related field
1 year of experience as an Analyst or Associate at a bulge bracket Investment Bank 
Strong written and verbal communication skills–able to communicate "bottom line" as well as nuance; ability to build consensus across varying people and groups
Willingness to take on and learn new subject matter as the business needs change and grow
Great attitude to improve processes to serve people
Self starter with ability to work independently with minimal supervision to influence organization 
PREFERRED QUALIFICATIONS:
Master's Degree in Finance, Business, or related field
Ability to work with the team to find solutions
Comfortable working with and presenting analysis to C-Level executives
A team player offering wise counsel who understands that just because we can, doesn't mean we should
WHY SKYRYSE?
The opportunity to change the world through improving aviation safety and accessibility 
Salary Range: $85,000 - $100,000
Valuable stock option plan
Heavily subsidized medical, dental and vision plans
Flexible PTO plan
A company with an ambitious vision, a dynamic work environment, and a team of smart, motivated, and fun to work-with colleagues!
WE WELCOME ALL
Skyryse is an equal opportunity employer. We value diversity. We do not discriminate on the basis of race, religion, color, national origin, gender, sexual orientation, age, marital status, veteran status, or disability status.
NO AGENCY CANDIDATES WILL BE CONSIDERED.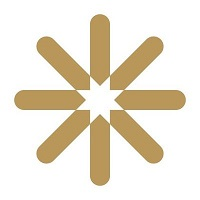 Safety Through Simplicity