Software Test Equipment Engineer
Skyryse wants to empower anyone, to fly anywhere, in any aircraft, safely and as a highly experienced pilot would. Powered by the Skyryse operating system, Flight OS, we automate flight controls and systems management to achieve unmatched safety and eliminate opportunities for human error. We want to make flying as ubiquitous as the road and as safe as the elevator.
SOFTWARE TEST ENGINEER - EL SEGUNDO, CA
As a Software Engineer in the Certification and Test group, you will be responsible for generating, testing, documenting, and supporting software that will verify products against requirements. In this role, you will receive requirements and will need to a) determine means and method of test, b) write test case scripts / code, c) test code on actual equipment and incorporate adjustments prior to formal release for use. This position will work closely with product and test equipment development teams.
RESPONSIBILITIES:
Review product requirements for those that are identified to be tested on the Systems Integration Lab test rig. Ensure requirements are written in a clear, concise, and understandable manner.
Develop test cases to verify each requirement. Write test code, dry run to verify functionality and including test data review. Formally release as controlled test code. As part of this process, you will provide recommendations when such testing may not be practical and/or cost prohibitive whereby manual testing is a preferred solution.
Support SIL Lab set up and test activities including configuration control of test equipment and products being tested.
Work in a collaborative manner with other engineering disciplines such as GNC, Perception, Safety, Systems, Flight Test, Software and lines of business as appropriate.
BASIC QUALIFICATIONS:
Bachelor of Science in Software or Electronics engineering disciplines. Master's degree in one of the same disciplines is preferred.
3+ years of experience writing software code using either C code or Python scripts.
PREFERRED QUALIFICATIONS:
Technical experience with the specification, design, integration, test, data analysis and certification of Avionics/Electromechanical systems on aircraft
Understanding of how Avionics/Electromechanical systems integrate and interact to the overall aircraft
Experience in working as part of a team that has certified a regulated safety critical automation solution in Aerospace industry
 WHY SKYRYSE?
The opportunity to change the world through improving aviation safety and accessibility 
Salary Range: $110,000 - $130,000+
Valuable stock option plan
Heavily subsidized medical, dental and vision plans
Flexible PTO plan
A company with an ambitious vision, a dynamic work environment, and a team of smart, motivated, and fun to work-with colleagues!
WE WELCOME ALL
Skyryse is an equal opportunity employer. We value diversity. We do not discriminate on the basis of race, religion, color, national origin, gender, sexual orientation, age, marital status, veteran status, or disability status.
NO AGENCY CANDIDATES WILL BE CONSIDERED.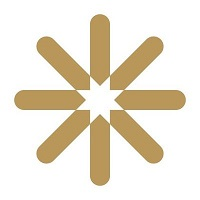 Safety Through Simplicity