Fashion Merchandiser
River is an electric vehicle company backed by marquee international investors - Lowercarbon Capital, Toyota Ventures, Israel-based Maniv Mobility, and US-based Trucks VC. River is founded by experienced automotive professionals and has grown close to 300 employees in less than 2 years since its inception. We have also recently launched our first product Indie, the #SUVofScooters in Feb'23. Further details about the company, as well as the product, are accessible on our website: www.rideriver.com
Location : Whitefield Bangalore(On-site)
The opportunity
As a Merchandise/ designer, you will explore and define the merchandise and lifestyle accessory design along with an enthusiastic team. Be a integral part in establishing Fashion brand under the River umbrella. Bring your open mind and crazy ideas to challenging briefs. Design for the technology and human behaviour that makes the whole design part of a branded experience.
Responsibility
Use your design and creative skill to explore ideas inline with the River brand beliefs.
Identify and build relations with external design partners and suppliers.
Work with external design partners in designing & validating the styles and line-up.
Bring your ideas and storytelling to conceive a merchandise line-up to establish a fashion statement with a unique experience.
Good eye for colour, texture, fabric, and patterns.
Excellent attention to detail.
Interest in fashion and an understanding of trends and materials.
Create mind-blowing sketches and out-of-the-box ideas.
Explore and relate User perspectives and personas.
Understanding and experience in using different textile processes and techniques.
Work with supplier partners in the development & testing of prototypes and samples.
Manage & complete the work as per scheduled milestones.
Education and Experience
Master's or bachelor's degree in Fashion/Lifestyle accessory design or any relevant stream of design.
2 Plus years of experience in merchandise or textile/fashion design background.
Professional Competencies
Decision quality
Action orientated
Communicates and collaborates effectively
Plans and aligns
Drives results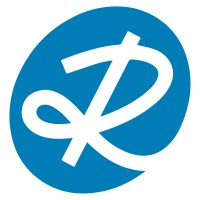 High-Quality Mobility Solutions