Printed Circuit Board Design Engineer
River is an electric vehicle company backed by marquee international investors - Lowercarbon Capital, Toyota Ventures, Israel-based Maniv Mobility, and US-based Trucks VC. River is founded by experienced automotive professionals and has grown close to 300 employees in less than 2 years since its inception. We have also recently launched our first product Indie, the #SUVofScooters in Feb'23. Further details about the company as well as the product are accessible on our website: www.rideriver.com
Location : Whitefield Bangalore(On-site - Work from Office only)
Role: PCB Design Engineer
Experience:
Professional Experience: 3-5 years
Must have developed the product from Concept to production
Responsibilities:
Incorporate Safety, Serviceability, Scalability, Manufacturability feedback in design
Actively participating in cross functional team meetings to take and provide feedback
Prioritize activities as per the organization goals`
Support in mitigating Product, Sourcing and Program risks
Taking initiatives in implementing processes to improve organization efficiency
Knowledge and Technical Skills:
Good understanding of Datasheets, Library creation for Schematic symbol and PCB library as per IPC standards
IPC Standards for PCB layout
PCB Designing flow from Library creation to Gerber release to FAB.
Good knowledge on stackup design.
DFx (DFA, DFM & DFT)
Quality checks for Footprints, PCB Layout file, FAB & Assembly files.
Understand and apply theoretical concepts accurately in solving a problem.
High speed design, High Voltage, High current design.
Knowledge on PCB level EMI/EMC guidelines.
Soft Skills:
Collaborating with people to solve problems with a structured approach.
Good communication skills and should be able to handle/lead projects independently.
Working on multiple projects whenever required.
SW tools:
PCB Tools: Altium, Allegro
DFM tools: CAM350 or valor etc.
Minimum Qualification: Diploma/B.E. (Electrical Engineering, Electrical and Electronics engineering, Automotive Engineering, Electronics and Communication, Instrumentation and Control Engineering)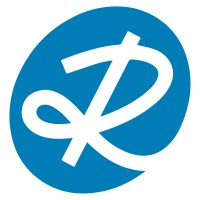 High-Quality Mobility Solutions