Senior Software Engineer
What you'll do:
Research and implement state of the art algorithms, adapt them into driving scenarios and actively contribute to and support the entire software development life cycle including the preliminary design of system architecture, formulating system specifications, programming, testing and debugging application code.
Design and implement key components of the perception system such as object detection, object tracking, and multi-sensor fusion.
Design, build and maintain large-scale production machine/deep learning pipelines. Perform research that enables modeling and tracking of pedestrians and other objects.
Understand and analyze state of the art approaches and lead algorithm development in the areas of perception and computer vision. Investigate, test and calibrate sensors for integration into sensor fusion algorithms.
Improve online localization performance and accuracy for better robustness and redundancy.
Analyze and architect safety and redundancy in the localization system. Participate in agile scrum development of project planning, design specifications, system flow diagrams, documentation, testing plan/cases/tools and ongoing support of systems.
Requirements:
Position requires a Master's Degree or foreign equivalent in Robotics, Computer Science or
related field along with two (2) years of experience in Robotics Software Engineering, pre or
post Master's Degree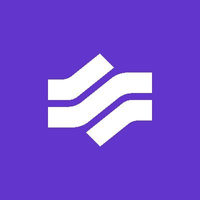 Autonomous Delivery Network for the Middle Mile