Engineering Manager, Sensors & Calibration
Founded in 2017, Gatik is the leader in autonomous middle mile logistics. We deliver goods safely and efficiently using medium duty trucks with a focus on short-haul, B2B logistics for Fortune 500 customers such as Walmart and Loblaw. Gatik enables our customers to optimize their hub-and-spoke operations, enhance service levels and product flow across multiple locations while reducing labor costs and meeting an unprecedented expectation for faster deliveries.
About the role:
We are seeking an Engineering Manager for our Sensors and Calibration team. Our Sensors and Calibration team researches sensor technologies, designs & develops sensing solutions, develops and maintains sensor drivers & configurations, as well as develops & maintains standard calibration procedures for our AV fleet. This team decides the designs for sensing, data aggregation, power management, sensor cleaning, vehicle aerodynamics and aesthetics while collaborating with our other AV software teams.
The ideal candidate is deeply familiar with sensors used in the AV and robotics fields (e.g., lidar, GPS/IMU, radar, ultrasonic) and has worked on sensor evaluation and integration projects. Additionally, you will actively build, lead and develop engineers and collaborate across our functional teams to ensure a robust and dynamic architectural environment.
This role is onsite 4 days week in our Mountain View, CA office!
What you'll do:
Collaborate with the product and hardware teams on product alignment and deliverables
Research and evaluate sensing solutions based on product and system requirements (offline and online)
Proactively identify opportunities for improvement and lead them to fruition
Responsible for contributing to sensor driver development and integration
Responsible for contributing to calibration procedure design and implementation
Train and mentor other engineers on design principles
What we're looking for:
Bachelor's or Master's degree in Computer Science, Robotics or related field
7+ years of relevant industry experience (AV or Robotics)
2+ years of people management experience
Experience leading large-scale projects
Experience with AV sensors (lidars, radars, cameras, GPS and inertial measurement systems)
Experience with sensor hardware and software integrations
Experience with sensor calibration procedures
Experience delivering critical path production facing code
More about Gatik:
With headquarters in Mountain View, CA and offices in Canada, Texas, Louisiana and Arkansas, Gatik is establishing new standards of success for the autonomous trucking industry every day. Visit us at Gatik for more company information and Jobs @ Gatik for more open roles.
Gatik News:
Taking care of our team:
At Gatik, we connect people of extraordinary talent and experience to an opportunity to create a more resilient supply chain and contribute to our environment's sustainability. We are diverse in our backgrounds and perspectives yet united by a bold vision and shared commitment to our values. Our culture emphasizes the importance of collaboration, respect and agility.
We at Gatik strive to create a diverse and inclusive environment where everyone feels they have opportunities to succeed and grow because we know that together we can do great things. We are committed to an inclusive and diverse team. We do not discriminate based on race, color, ethnicity, ancestry, national origin, religion, sex, gender, gender identity, gender expression, sexual orientation, age, disability, veteran status, genetic information, marital status or any legally protected status.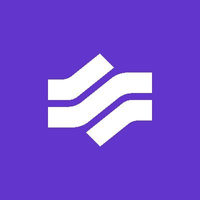 Autonomous Delivery Network for the Middle Mile