Engineering Manager, ML Infrastructure
Founded in 2017, Gatik is the leader in autonomous middle mile logistics. We deliver goods safely and efficiently using medium duty trucks with a focus on short-haul, B2B logistics for Fortune 500 customers such as Walmart and Loblaw. Gatik enables our customers to optimize their hub-and-spoke operations, enhance service levels and product flow across multiple locations while reducing labor costs and meeting an unprecedented expectation for faster deliveries.
About the role:
We are looking for an experienced leader to manage & grow our ML Infrastructure team. The ML Infrastructure team is responsible for developing and maintaining Gatik's core cloud as well as on-prem infrastructure used by various teams across the organization for ML training and performance improvement. This includes developing and scaling reliable, efficient and automated infrastructure for ingesting, storing, processing and interacting with data at petabyte scale. Your contributions will improve the cloud pipelines and processes to accelerate Gatik's ML/DL research and development. Through effective collaboration with our engineering disciplines, you will guide our efforts to build cloud infrastructure from design all the way through to production. 
This role is onsite 4 days a week at our Mountain View, CA office!
What you'll do:
Lead and grow a team of engineers in perfecting the learning loop ML infrastructure needs to scale our autonomous vehicles
Lead the development of tools, scale strategies, and deploy mechanisms, best practices & multi-cloud support across several ML workflows
Drive long-term planning and establish scalable processes for execution; partner on projects that improve observability, security and efficiency
Work closely with our cloud partner for efficiently using various products and services in a cost effective manner
Support the infrastructure and devops teams on making sure we have a scalable and highly available software development environment
Interface with internal teams to understand requirements, provide solutions and propose usage best practices
Work with the infrastructure vendors to scale our infrastructure needs
What we're looking for:
Bachelor's Degree in Machine Learning, Computer Science or a related field
7+ years of industry experience, including experience in cloud infrastructure
3+ years of technical leadership or management experience
Experience with cloud infrastructure, Azure preferred
Experience with TensorFlow or other Machine Learning frameworks
Experience configuring, scaling, and troubleshooting data processes and analytics infrastructure
Experience with alerting and monitoring a large scale distributed environment
Proficiency in C++ or Python
More about Gatik:
With headquarters in Mountain View, CA and offices in Canada, Texas, Louisiana and Arkansas, Gatik is establishing new standards of success for the autonomous trucking industry every day. Visit us at Gatik for more company information and Jobs @ Gatik for more open roles.
Gatik News:
Taking care of our team:
At Gatik, we connect people of extraordinary talent and experience to an opportunity to create a more resilient supply chain and contribute to our environment's sustainability. We are diverse in our backgrounds and perspectives yet united by a bold vision and shared commitment to our values. Our culture emphasizes the importance of collaboration, respect and agility.
We at Gatik strive to create a diverse and inclusive environment where everyone feels they have opportunities to succeed and grow because we know that together we can do great things. We are committed to an inclusive and diverse team. We do not discriminate based on race, color, ethnicity, ancestry, national origin, religion, sex, gender, gender identity, gender expression, sexual orientation, age, disability, veteran status, genetic information, marital status or any legally protected status.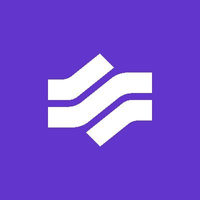 Autonomous Delivery Network for the Middle Mile