IT Support Engineer
Founded in 2017, Gatik is the leader in autonomous middle mile logistics. We deliver goods safely and efficiently using medium duty trucks with a focus on short-haul, B2B logistics for Fortune 500 customers such as Walmart and Loblaw. Gatik enables our customers to optimize their hub-and-spoke operations, enhance service levels and product flow across multiple locations while reducing labor costs and meeting an unprecedented expectation for faster deliveries.
About this role:
We are seeking an IT Support Engineer to guide the expansion and ensure the effectiveness of our corporate IT systems to support the rapid business growth. Our Information Technology team ensures a scalable and reliable infrastructure upon which our entire organization depends. We're looking for high-energy, creative, and collaborative candidates who would like to work in a fast-paced, execution-oriented team.
This role will be onsite at least four days/week at our Mountain View office!
What you'll do:
Provide proactive technical support for information systems, software applications, and network infrastructure
Set up and configure multi-location computer systems, peripherals, and accounts by assigning appropriate security levels 
Troubleshoot, diagnose and implement corrective action procedures
Install software and repair hardware and peripherals
Serve as a technical resource to all business units
Lead or assist with onboarding of new company acquisitions and employees
Document all pertinent technical data, ticketing details, and end-user information
Develop and test user documentation
Work with vendors and partners to resolve equipment failures/problems
Perform routine security checks on the system; Install, repair, and remove wire and cable lines 
Research and recommend user system equipment upgrades and manage equipment inventory
What we're looking for: 
Training certifications in cybersecurity or operating systems or equivalent work experience
3+ years of experience with network architecture and practical implementation
2+ years of experience supporting Windows, Linux & MAC systems in a production environment
2+ years of experience in Google Workspace administration
Experience with Jira service management & Confluence
Experience with data backup & recovery on end-user systems
Experience with network printer management
Experience with audio/visual setup and troubleshooting for meeting & conference rooms
Experience supporting iOS & Android devices in a production environment
Solid computer hardware experience
Working knowledge of scripting in Python, Bash or Powershell
Experience with networking concepts such as DNS, DHCP, SSL, OSI Model, and TCP/IP
Experience with network administration (configuring & managing UniFI routers, Meraki switches, Fortinet firewalls, and access points)
Experience with a cloud platform (preferred)
More about Gatik:
With headquarters in Mountain View, CA and offices in Canada, Texas, Louisiana and Arkansas, Gatik is establishing new standards of success for the autonomous trucking industry every day. Visit us at Gatik for more company information and Jobs @ Gatik for more open roles.
Gatik News:
Taking care of our team:
At Gatik, we connect people of extraordinary talent and experience to an opportunity to create a more resilient supply chain and contribute to our environment's sustainability. We are diverse in our backgrounds and perspectives yet united by a bold vision and shared commitment to our values. Our culture emphasizes the importance of collaboration, respect and agility.
We at Gatik strive to create a diverse and inclusive environment where everyone feels they have opportunities to succeed and grow because we know that together we can do great things. We are committed to an inclusive and diverse team. We do not discriminate based on race, color, ethnicity, ancestry, national origin, religion, sex, gender, gender identity, gender expression, sexual orientation, age, disability, veteran status, genetic information, marital status or any legally protected status.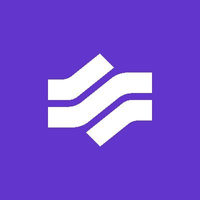 Autonomous Delivery Network for the Middle Mile