Executive Assistant to the CEO
Founded in 2017, Gatik is the leader in autonomous middle mile logistics. We deliver goods safely and efficiently using medium duty trucks with a focus on short-haul, B2B logistics for Fortune 500 customers such as Walmart and Loblaw. Gatik enables our customers to optimize their hub-and-spoke operations, enhance service levels and product flow across multiple locations while reducing labor costs and meeting an unprecedented expectation for faster deliveries.
About the role:
We are looking for a highly motivated and organized person, who is excellent at handling complex calendar management, managing the day-to-day operations, and executing our strategic vision. Our ideal candidate is a multi-tasker that can meet accelerated deadlines, manage detailed projects, is passionate about working on a fast-moving and highly execution-oriented team, and is ready to take on new challenges.
This role is onsite at our Mountain View, CA office!
What you'll do:
Coordinates appointments and meetings on the CEO's calendar, confirms agenda & discussion items, prepares pre-read materials and conducts debriefs to document accountable actions
Manages day-to-day activities and workflow for the CEO to focus on strategic priorities
Ensures that C-level meetings are as productive as possible by reviewing agendas in advance, scheduling preparation time, preparing briefings and coordinating follow-ups
Consults with senior and executive management and serves as a liaison to the internal and external stakeholders on strategies
Provides tactful feedback to the C-Level team on matters of scheduling, prioritization, effectiveness and accountability
Conducts research and gathers source materials from relevant experts (internal and external) to write drafts for communication
Prepares presentations, proposals, correspondence, briefing documents, and OKR analysis & summaries, including materials of a highly confidential nature
Provides support for the CEO in preparation for talks and media communications and acts as liaison to develop talking points
Ensures execution of programs or projects are aligned and integrated with corporate strategies, plans, and initiatives
Attends meetings as a delegate of the CEO to identify action items and follow ups
Take meetings notes to ensure all action items are tracked and executed
Collects and manages various project reports and presents them to the CEO in an organized manner; communicates CEO decisions to internal stakeholders
Plans, coordinates, and manages major business initiatives with senior staff including company meetings and operations reviews
Provides recommendations for various organizational process improvements
Coordinates, prioritizes, and aligns the CEO's personal and business calendar
What we're looking for:
Associate's Degree in General Education, Business Management, Operations or related fields
4+ years as an Executive Assistant supporting C-suite leadership at start-up or 'scale-stage' company
Able to solve problems quickly and tight deadlines
Experience supporting VP or Executive level individuals.
Project management experience.
Exceptional organizational, attention to detail, and follow-through skills
Proven ability to handle confidential information with discretion
Executive-level project coordination, verbal, and written communication
Proficiency in Google Workplace Suite
Availability to perform job duties across multiple time zones and outside of normal business hours
Infrequent travel associated with the board, company meetings or client interactions
More about Gatik:
With headquarters in Mountain View, CA and offices in Canada, Texas, Louisiana and Arkansas, Gatik is establishing new standards of success for the autonomous trucking industry every day. Visit us at Gatik for more company information and Jobs @ Gatik for more open roles.
Gatik News:
Taking care of our team:
At Gatik, we connect people of extraordinary talent and experience to an opportunity to create a more resilient supply chain and contribute to our environment's sustainability. We are diverse in our backgrounds and perspectives yet united by a bold vision and shared commitment to our values. Our culture emphasizes the importance of collaboration, respect and agility.
We at Gatik strive to create a diverse and inclusive environment where everyone feels they have opportunities to succeed and grow because we know that together we can do great things. We are committed to an inclusive and diverse team. We do not discriminate based on race, color, ethnicity, ancestry, national origin, religion, sex, gender, gender identity, gender expression, sexual orientation, age, disability, veteran status, genetic information, marital status or any legally protected status.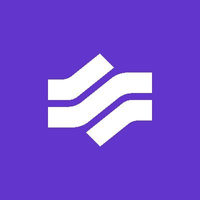 Autonomous Delivery Network for the Middle Mile