DevOps Engineer
Wise Systems is a high-growth, sales-driven company building an exceptional team. The key to our business growth is finding the right people to join our global organization. If you are ready to accelerate your career and join a team that is transforming an entire industry, we need you.
Based in Cambridge, MA, Wise Systems was started out of MIT and is transforming the last-mile delivery industry with an AI-driven technology platform that is used by some of the world's largest fleets. The company is growing rapidly and building an incredible, diverse team that shares a deep commitment to our customers' success. Wise Systems also has a highly engaged network of advisors, mentors, and investors passionate about enabling new standards and capabilities in delivery and logistics through engineering and data science.
What we are looking for
Wise Systems is looking for a DevOps Engineer to help transform engineering into a high performing organization using CI/CD and implementing the devops practices. You will be part of the team responsible for delivering the best-in-class cloud platform supporting the global scaling and growth of the company's products and services. 
We pride ourselves on having predictable, repeatable release processes powered by our CI/CD pipelines that are verified by a suite of automated tests. Our infrastructure is defined in code and evolved with cross-team collaboration through Terraform modules. We are moving ever closer to complete serverless and containerized applications in our environment. Finally we rely on ELK stack to monitor, alert and visualize the health and important parameters about our system. We care about the quality of our code and expect from our engineers to get reviews and feedback on their work before integrating them into our code base. We are looking for someone to help further advance and evolve our current application landscape. 
Responsibilities:
Collaborate with engineering teams to identify and implement optimal cloud-based solutions based on technical and business requirements
Collaborating with engineering and development teams and releasing software applications to production and non-production environments.
Contributing to the CI/CD initiative by setting up tools and supporting them in collaboration with the cloud engineering team and developers.  
Write and maintain Terraform modules ensuring high standards of code quality and thoughtful design
Contributing and supporting the test automation framework in collaboration with engineers. 
Building and setting up new development tools and infrastructure.
Working on ways to automate and improve development and release processes 
Build tools to reduce occurrences of errors and improve customers and developers' experience.
Deploy updates and fixes.
Qualifications
Strong practical scripting skills in Python.
Solid understanding of modern technologies like Git, Gitlab.
At least 2 years of experience working with AWS and/or other public clouds.
Experience with CI/CD systems such as Jenkins/GitLab CI/CD.
Experience implementing Infrastructure-as-Code, preferably using Terraform.
Experience with modern DevOps culture & tools.
Excellent troubleshooting and analytical skills.
Preferably experience with Javascript/Typescript, NodeJS, Java and ability to understand, troubleshoot application code in context of operations.
A definite plus if having experience with setting up, configuring and maintaining observability stack (Elastic/Kibana).
Personal Characteristics
You have a disciplined and focused approach to solving problems 
You bring a culture of respect for customers based on integrity, collaboration, and partnership with your peers in the company
You value being in a team-oriented culture
You pride yourself in coming up with creative solutions
You are goal-oriented, a quick learner, a self-starter, and a problem solver
Why Work At Wise Systems:
Strong incentive-based compensation package
Open/Flex PTO
Remote/Hybrid Friendly
Annual training stipend and career development opportunities
Internal Employee Events 
We are an equal opportunity employer and value diversity. All employment is decided on the basis of qualifications, merit and business need.
Apply
Your application has been successfully submitted.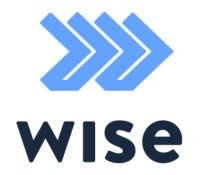 AI Driven Final Mile Logistics