Technical Recruiter
Who we are: 
Founded in 2017, Gatik is the leader in autonomous middle mile logistics. We deliver goods safely and efficiently using medium duty trucks with a focus on short-haul, B2B logistics for Fortune 500 customers such as Walmart and Loblaw. Gatik enables our customers to optimize their hub-and-spoke operations, enhance service levels and product flow across multiple locations while reducing labor costs and meeting an unprecedented expectation for faster deliveries. 
About the role: 
The Technical Recruiter will partner with the engineering team to set and execute on the hiring strategy for technical roles critical to Gatik's overall growth and success. This is a growth oriented role in a newly formed Talent Acquisition that will have the opportunity to contribute to best in class TA programs and processes. 
Open to more senior level candidates as well!
Location: This role will be hybrid working 3-4 days per week from our Mountain View office.
What you will do:
Contribute to the design of Gatik's hiring workflows (e.g., hiring plan, job specifications, interviewing panels, etc.) and achieve hiring goals.
Act as an ambassador for Gatik's mission, values and employee value proposition.
Scale and improve upon existing recruiting practices and processes; optimizing for candidate experience, efficiency and quality of hire.
Utilize creative sourcing techniques to build candidate pipelines.
Influence leadership on, and suggest improvements about, the hiring process using insight gleaned from data and experience partnering with hiring teams.
Be committed to building an inclusive and diverse workforce, including participation in driving equity, inclusion, and diversity initiatives within the recruiting process.
Engage and assess passive talent by staying abreast of market trends, promoting Gatik milestones, driving recruiting activities, and conducting in-depth interviews.
What we're looking for:
A minimum of 2+ years of software engineering recruiting experience and 2+ years of in-house recruiting experience required.
Flexible, team-oriented approach to work. Proven ability to thrive in a fast-paced, ambiguous environment.
Experience closing candidates at all levels from early career to senior/managerial level.A track record of personal accountability, strong work ethic, integrity, and proven organizational skills with attention to detail.
Excellent communication and interpersonal skills, with proven ability to take initiative and build strong, productive relationships
Demonstrated ability to recruit across a variety of technical roles.
BA/BS degree or equivalent practical experience.
Preferred:
Experience recruiting for autonomous vehicles or automotive software and systems engineering.
Deep network of technical talent from past recruiting experience, with a plus in AV space.
Experience working at a rapidly growing start-up.
More about Gatik:
With headquarters in Mountain View, CA and offices in Canada, Texas, Louisiana and Arkansas, Gatik is establishing new standards of success for the autonomous trucking industry every day. Visit us at Gatik for more company information and Jobs @ Gatik for more open roles.
Gatik News:
America's Best Startup Employers of 2022
Gatik has been named as a 2023 FreightTech 25 winner!
Gatik and Walmart Achieve Fully Driverless Deliveries in 2021
50 List of Most Promising Artificial Intelligence Companies of 2021
Gatik has been named as a 2023 FreightTech 25 winner!
Gatik and Loblaw achieve First Fully Driverless Deployment in Canada in 2022
Gatik CEO Gautam Narang was Named Among the Most Exceptional Entrepreneurs of 2022
Co-founder and Chief Engineer, Apeksha Kumavat, Recognized on the Inc. 2022 Female Founders 100 List 
Taking care of our team:
At Gatik, we connect people of extraordinary talent and experience to an opportunity to create a more resilient supply chain and contribute to our environment's sustainability. We are diverse in our backgrounds and perspectives yet united by a bold vision and shared commitment to our values. Our culture emphasizes the importance of collaboration, respect and agility.
We at Gatik strive to create a diverse and inclusive environment where everyone feels they have opportunities to succeed and grow because we know that together we can do great things. We are committed to an inclusive and diverse team. We do not discriminate based on race, color, ethnicity, ancestry, national origin, religion, sex, gender, gender identity, gender expression, sexual orientation, age, disability, veteran status, genetic information, marital status or any legally protected status.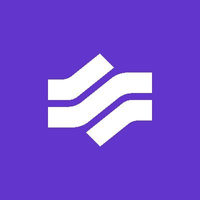 Autonomous Delivery Network for the Middle Mile