Human Resource Specialist
Who we are:
Founded in 2017, Gatik is the leader in autonomous middle mile logistics. We deliver goods safely and efficiently using medium duty trucks with a focus on short-haul, B2B logistics for Fortune 500 customers such as Walmart and Loblaw. Gatik enables our customers to optimize their hub-and-spoke operations, enhance service levels and product flow across multiple locations while reducing labor costs and meeting an unprecedented expectation for faster deliveries.
About the role: 
We are looking for a passionate and driven Human Resources Specialist to join our emerging HR team and help us enhance the experience of our team members at Gatik. This person will run the daily functions of the Human Resource department including administering pay, benefits, leave, and enforcing company policies and practices. Additionally, this position provides valuable administrative support to the human resource function, ensuring a seamless employee experience and enabling our talent acquisition team to succeed. This role is hybrid at our Mountain View, CA location!
What you will do:
Employee onboarding & offboarding: Coordinates immigration, relocation, background checks & verification process; maintains employee records in HRIS and facilitates new hire onboarding & orientation; facilitates off-boarding process
Talent Acquisition: Support hiring and recruitment efforts including position posting, interview scheduling and report administration
Benefits administration: Administers health & welfare plans; ensures accurate record-keeping and proper deductions; reconciles benefits statements; administers PTO policy
Payroll: Manages the payroll process and ensures accuracy & timeliness of payroll submissionsCompliance: Ensures HR policies and procedures comply with applicable state and federal laws
Policy implementation: Researches and develops employee policies and procedures. Ensures policies are communicated and implemented effectively
Data management: Maintains employee records including position changes or promotions. Partners with finance to ensure consistent categorization of employees and departments
Training and development: Reviews, tracks, and documents compliance with mandatory and non-mandatory training
Performance management: Plan and coordinate performance review process, goal-setting, and employee recognition programs
What we're looking for:
Bachelor's Degree in human resources or related field 
4 years of experience as HR Coordinator or HR Specialist
Understanding of human resource principles, practices and procedures for US and Canada
Experience working with a PEO provider to provide benefits and payroll support to company and employees
Experience working with a HRIS or implementing an HRIS system
Experience in fast-paced, start-up companies with multiple offices and remote workforce
Proficient with Google Office Suite or related software
SHRM-CP credential (preferred)
More about Gatik: 
With headquarters in Mountain View, CA and offices in Canada, Texas, Louisiana and Arkansas, Gatik is establishing new standards of success for the autonomous trucking industry every day. Visit us at Gatik for more company information and Jobs @ Gatik for more open roles.
Gatik News:
America's Best Startup Employers of 2022
Gatik has been named as a 2023 FreightTech 25 winner!
Gatik and Walmart Achieve Fully Driverless Deliveries in 2021
50 List of Most Promising Artificial Intelligence Companies of 2021
Gatik has been named as a 2023 FreightTech 25 winner!
Gatik and Loblaw achieve First Fully Driverless Deployment in Canada in 2022
Gatik CEO Gautam Narang was Named Among the Most Exceptional Entrepreneurs of 2022
Co-founder and Chief Engineer, Apeksha Kumavat, Recognized on the Inc. 2022 Female Founders 100 List 
Taking care of our team:
At Gatik, we connect people of extraordinary talent and experience to an opportunity to create a more resilient supply chain and contribute to our environment's sustainability. We are diverse in our backgrounds and perspectives yet united by a bold vision and shared commitment to our values. Our culture emphasizes the importance of collaboration, respect and agility.
We at Gatik strive to create a diverse and inclusive environment where everyone feels they have opportunities to succeed and grow because we know that together we can do great things. We are committed to an inclusive and diverse team. We do not discriminate based on race, color, ethnicity, ancestry, national origin, religion, sex, gender, gender identity, gender expression, sexual orientation, age, disability, veteran status, genetic information, marital status or any legally protected status.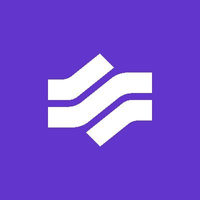 Autonomous Delivery Network for the Middle Mile