Quality Inspector, Mechanical Assemblies (Entry Level)
Joby Overview
Located in Northern California, the Joby Aviation team is steadily working toward our goal of creating an affordable, all-electric air transportation system. Imagine an air taxi that takes off vertically, then quietly and quickly carries you over the traffic congestion below, giving you back the time that otherwise would have spent sitting in traffic. Since 2009, our team has been making this dream a reality, designing and flight testing a prototype aircraft capable of serving in a network of electric air taxis. We're looking for talented individuals to join our team as we push onwards toward certifying the aircraft with the Federal Aviation Administration and preparing for commercialization with launch targeted in select markets for 2024.
Overview
Joby Aviation is seeking a highly organized, passionate individual to join our quality assurance team. As part of this team, you will perform incoming, source inspection (at a supplier location) and final inspection of Mechanical Assemblies for VTOL electric aircraft. The inspection process will help baseline the company's Mechanical design efforts and pave the way for production. The Joby Aviation team is made up of extremely talented, hardworking, proactive, and hands-on individuals, operating in a very fast-paced and rewarding environment. We are looking to expand this team with like-minded individuals looking to make a mark in the transportation industry. We are hiring for our San Carlos location.
Responsibilities
Perform receiving inspection on supplied mechanical parts
Perform in-process inspection during Mechanical part build up
Perform final inspection on completed Mechanical parts
Perform final inspection on the completed Work Order paperwork package
Perform ad hoc part and process inspections
Document and relay nonconformance information
Conduct first article inspection and generate first article inspection reports in compliance with SAE AS9102 (as required)
Conduct Foreign Object Damage (FOD) inspections/audits
Required
High-school diploma or GED
Strong knowledge of basic mathematical operations and perform measurement conversions; be able to solve for x; add and subtract degrees, minutes, and seconds.
Team-oriented with commitment to the success of the team and organizational goals to track and complete assignments
Computer literate with basic knowledge of Excel, Microsoft Windows, etc
Must have a strong attention to detail & ability to follow procedures, and good oral and written communication skills
Ability to read and understand any pertinent training or department procedures and assembly drawings
Desired
3 years of experience as a mechanical inspector or in related discipline
Can understand sample size requirements for lots and pulling random samples
Understanding basic statistical terms and techniques, how to plot data and how to recognize out-of-control conditions
ASQ Certified Quality Inspector Certificate
Basic understanding of inspection tools or machinery (i.e. surface plate, thread gauges, pin gauges, micrometers, calipers, height master and height gauge, Jo-Blocks, impression molds)
Basic understanding of geometric dimensioning and tolerancing (GD&T), and understanding the x, y, z coordinate system
Must know basic quality terms, definitions and concepts.
Must be able to identify/recognize inspection errors and nonconformances and initiate corrective action
Understanding different testing methods
Joby Aviation is an EEO employer.
Apply
Your application has been successfully submitted.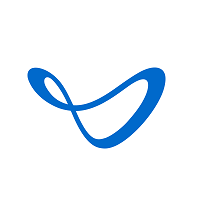 Electric Aerial Ridesharing