Telemetry Front End/Full Stack Developer
Joby Overview
Located in Northern California, the Joby Aviation team is steadily working toward our goal of creating an affordable, all-electric air transportation system. Imagine an air taxi that takes off vertically, then quietly and quickly carries you over the traffic congestion below, giving you back the time that otherwise would have spent sitting in traffic. Since 2009, our team has been making this dream a reality, designing and flight testing a prototype aircraft capable of serving in a network of electric air taxis. We're looking for talented individuals to join our team as we push onwards toward certifying the aircraft with the Federal Aviation Administration and preparing for commercialization with launch targeted in select markets for 2024. 
Overview
We are a rapidly growing team building mission critical software products supporting Joby Aviation's vision to save 1 billion people an hour every day through electric powered flight. As a front-end developer, you will work closely with product management to design and deliver on various applications critical to the delivery of our revolutionary aircraft. These applications support a diverse range of
deployments such as Real-time In-service Telemetry, Flight Testing, Full Flight Training Simulator, Maintenance & Diagnostics, and Manufacturing Tests.
Responsibilities
Thrive in an ambiguous problem space where you will be paving the way
Enjoy architecting efficient and reusable front-end systems
Collaborate in a cross-functional product team
Required
Bachelor's degree (Science, Technology, Engineering or Mathematics (STEM)) and 5 years of prior relevant experience or an advanced degree and 3 years' experience
3+ years of JavaScript experience, including concepts like asynchronous programming, closures, types, and ES6
3+ years of HTML5 / CSS / JS (ES6+) experience, including concepts like layout, specificity, cross browser compatibility, and accessibility
3+ years' experience with REST APIs and optimizing performance
Single Page Applications – large, web based
Front End Library experience such as Angular (preferred), React, Vue
Experience working with a source control tool such as Git or Subversion
Desired
Python
C#-.net
Kafka
Docker/Kubernetes
gRpc/Protobuf
Are a pilot or have an interest in aviation and/or new transportation technology
Please still apply if you don't meet all items in the desired section! Studies have shown that women and people of color are less likely to apply to jobs unless they meet every single qualification. We are dedicated to building a diverse and effective workplace, so if you're excited about this role but your past experience doesn't align perfectly with every qualification, we encourage you to apply anyway. You may be just the right candidate for this or other roles.
Joby Aviation is an Equal Opportunity Employer.
Apply
Your application has been successfully submitted.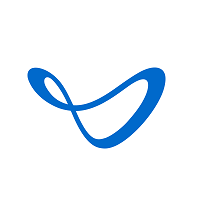 Electric Aerial Ridesharing