Dishwasher/ Stocker
Joby Overview
Located in Northern California, the Joby Aviation team has been steadily working toward our goal of providing safe, affordable, fully electric air transportation that is accessible to everyone. Imagine an air taxi that takes off vertically, then quietly and quickly carries you over the congestion below, giving you back that time you'd otherwise spend sitting in traffic. Technology has advanced to the point where designing and operating an all-electric aircraft is completely viable. Our team has been discreetly designing and flight testing this vehicle and is looking for talented individuals to see it through certification and high-rate production.
Overview
Joby Aviation is seeking an experienced Dishwasher/ Prep Cook to join our San Carlos location. Position will be from 7:00am – 3:30pm Monday – Friday. No Weekends! 
Responsibilities
Scrape, rinse, and load dishes and utensils into dish machine
Wash and sanitize all pans, utensils, and dishes
Clean, sanitize, and maintain dish washing machine
Unload dishes and utensils from dish washing machine and organize them properly
Empty trash containers regularly
Maintain a clean work area and kitchen by sweeping and mopping as needed
Perform additional cleaning duties as requested
Clean food prep stations and equipment
Stocking snack and drinks for employees
Cutting and clean vegetables and meats
Cooking vegetables and meats
Required
High school diploma or general education degree (GED) preferred
Restaurant or customer service experience preferred
Ability to obtain and maintain a food handler certification card
Must be able to stand continuously throughout an 8 hour shift
Ability to lift and carry up to 50 pounds
Comfortable bending, climbing, reaching, stooping, and moving quickly
Ability to work nights, weekends, and holidays
Working knowledge of sanitation procedures
Ability to read, write, and speak in English
Joby Aviation is an Equal Opportunity Employer 
Desired
Honesty: We encourage a safe environment where open and honest communication is a standard business practice.
Attitude is Everything: It all starts with having the right mindset. We require a positive attitude. You cannot create success for yourself, our company, and coworkers with a negative mindset.
Quality: We take pride in our work and strive to deliver excellence with our services and installations.
Integrity: We do what we say we will do and hold ourselves accountable.
Teamwork: We work together as a group, to become part of something bigger than one individual to achieve a common goal.
Apply
Your application has been successfully submitted.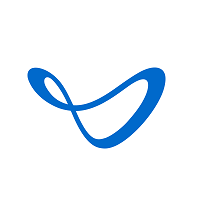 Electric Aerial Ridesharing