Senior Web Software Engineer- Air Taxi Product
Joby Overview
Located in Northern California, the Joby Aviation team is steadily working toward our goal of creating an affordable, all-electric air transportation system. Imagine an air taxi that takes off vertically, then quietly and quickly carries you over the traffic congestion below, giving you back the time that otherwise would have spent sitting in traffic. Since 2009, our team has been making this dream a reality, designing and flight testing a prototype aircraft capable of serving in a network of electric air taxis. We're looking for talented individuals to join our team as we push onwards toward certifying the aircraft with the Federal Aviation Administration and preparing for commercialization with launch targeted in select markets for 2024. 
Overview
We are looking for a highly motivated, energetic, and experienced Senior Web Software Engineer who will support Joby's mission to save 1 billion people an hour every day through electric powered flight.  As a senior web developer on the air taxi product team you will work closely with product management, design and flight operations to realize a brand new suite of applications that will power our air taxi services. These applications touch all parts of the customer and operational experience from a customer booking a flight to the behind the scenes operations to serve that flight safely and efficiently.
Responsibilities
Develop sophisticated user interfaces using the latest front end technologies.
Work closely with product and design to develop our advanced flight operations toolset 
Lead the development of our web-based front ends for flight operations and riders
Collaborate with our mobile and backend team on architecting our air taxi product suite
Bridge the gap between UI design and product implementation.
Mentor junior engineers
Manage project timelines, implementation design specifications, system flow diagrams, documentation, testing and ongoing support of systems.
Maintain and improve existing code with a pride of ownership.
Write reusable code for components and styles.
Required
5+ years experience as a Front-End Developer.
Proficiency with HTML, CSS, JavaScript and Typescript.
Well versed in Front-End technologies including React, Remix, styled-components, and Webpack.
Excellent knowledge of browser troubleshooting and debugging practices and techniques.
Experience with graphic design applications such as Photoshop and Figma.
Experience with developing data-rich applications and techniques for creating great UI architecture and engineering. 
Experience with client-side data processing, rendering performance, and visualizations.
Have an eye for great design and are passionate about building products that provide a great user experience.
At ease with technology, able to quickly pick up new tech stacks and troubleshoot.
Familiar with git and github workflows
Proactive, able to take initiative and work independently.
Desired
Experience with server-side front end rendering
Experience with GraphQL, Rust and API design
Are a pilot or have an interest in aviation and/or new transportation technology
Joby Aviation is an Equal Opportunity Employer.
Apply
Your application has been successfully submitted.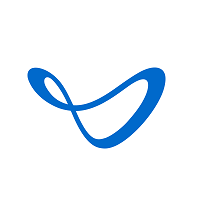 Electric Aerial Ridesharing