Senior Communications Manager
Joby Overview
Located in Northern California, the Joby Aviation team is steadily working toward our goal of creating an affordable, all-electric air transportation system. Imagine an air taxi that takes off vertically, then quietly and quickly carries you over the traffic congestion below, giving you back the time that otherwise would have spent sitting in traffic. Since 2009, our team has been making this dream a reality, designing and flight testing a prototype aircraft capable of serving in a network of electric air taxis. We're looking for talented individuals to join our team as we push onwards toward certifying the aircraft with the Federal Aviation Administration and preparing for commercialization with launch targeted in select markets for 2024. 
Overview
This is a senior role in our business that will see you support our efforts to introduce Joby to the world by taking day-to-day ownership of specific areas of external communications, providing both strategic counsel and day-to-day execution.
You'll likely have between 7 and 10 years of experience across a range of different organizations and will have been directly responsible for PR activities in the past. You'll probably have been involved in taking a product to market, or supporting communications at a high-growth tech company.
The role reports to our Head of Marketing, Communications & Brand and will require regular attendance on site at our bases in Northern California.
Responsibilities
Takes ownership of engagement with media and specific areas of external messaging, providing both strategic direction and day-to-day execution (15%)
Works with the wider Joby team to develop narratives that support our positive introduction to the market (10%)
Acts as a spokesperson for Joby, regularly engaging with local, trade, national and international journalists to tell our story (20%)
Develops, coaches and supports wider Joby team with their own external communications (5%)
Leads our speaker platform, ensuring Joby is well represented at industry and wider events (10%)
Responsible for mapping, writing and editing compelling content on a wide range of topics, e.g. blogs, white papers and social media content (30%)
Takes responsibility for our thought leadership content, from long form writing through to events and eventually community engagement (10%)
Like any good startup, we're looking for people who can push the boundaries of their job description and are willing to roll up their sleeves and deliver in other areas too. For this      role, you may also stand out by being a candidate who might find themselves:
Working on our social media content and strategy
Developing our crisis management plans
Championing our values and positive impact in the external world
Defining our eventual customer communication strategies
Supporting our government affairs team in their advocacy
Required
Minimum 7 years of experience in communications, with experience in external public relations
Bachelor's degree in a relevant field
Compensation at Joby is a combination of base pay and Restricted Stock Units (RSUs). The target base pay for this position is $99,800-$176,000. The compensation package offered will be determined by location, job-related knowledge, skills, and experience.
Joby also offers a comprehensive benefits package, including paid time off, healthcare benefits, a 401(k) plan with a company match, an employee stock purchase plan (ESPP), short-term and long-term disability coverage, life insurance, and more.
Joby Aviation is an Equal Opportunity Employer.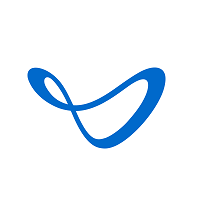 Electric Aerial Ridesharing