Office Administrator
Joby Overview
Located in Northern California, the Joby Aviation team has been steadily working toward our goal of providing safe, affordable, fully electric air transportation that is accessible to everyone. Imagine an air taxi that takes off vertically, then quietly and quickly carries you over the congestion below, giving you back that time you'd otherwise spend sitting in traffic. Technology has advanced to the point where designing and operating an all-electric aircraft is completely viable. Our team has been discreetly designing and flight testing this vehicle and is looking for talented individuals to see it through certification and high rate production.
Overview
The Office Administrator will manage and oversee the daily operations of our Santa Cruz office. This dynamic role will have many moving pieces and requires flexibility and adaptability. The ideal candidate for this role is a detail-oriented problem solver with a customer first mindset.
Responsibilities
Greet and welcome guests and ensure that the check-in is handled in accordance with company policy 
Organize offices and assist employees in ways that optimize productivity 
Responsible for office equipment and supply procurement and inventory controls 
Ensure the office environment and resources are conducive to employee productivity 
Manage logistics of hosting external visitors and employees from other offices 
Onboard new employees and assist with onsite acclimation  
Assist in office space planning and procuring office furniture 
Support various other departments (health, facilities, HR) requests onsite 
Plan office events and create an interactive environment 
Schedule and plan meetings and appointments 
Resolve office-related malfunctions and respond to requests or issues 
Coordinate with other departments to ensure compliance with established policies
Required
3+ years of experience in an office manager or equivalent role with startup experience or small to mid-size engineering companies
Proficient in Google Workspace (Gmail, Google Doc, Google Sheets, Google Forms)
Must be able to lift, push, pull up to 25 lbs.
Shows initiative and ability to work independently with minimal direction
Excellent written and verbal communication skills
Excellent customer service skills
Proactive, resourceful and have strong attention to detail
Strong organizational and time management skills
Flexible and comfortable dealing with changes in a dynamic environment
Ability to work well with others in a fast-paced collaborative team environment
Delegate responsibilities as necessary
Joby Aviation is an Equal Opportunity Employer 
Desired
Associate's Degree or equivalent years of experience in Business or Business Administration preferred
Savvy in basic IT or windows based software
Experience working in an engineering company
Experience in office administration
Apply
Your application has been successfully submitted.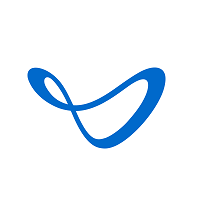 Electric Aerial Ridesharing