Janitorial Technician
Joby Overview
Located in Northern California, the Joby Aviation team has been steadily working toward our goal of providing safe, affordable, fully electric air transportation that is accessible to everyone. Imagine an air taxi that takes off vertically, then quietly and quickly carries you over the congestion below, giving you back that time you'd otherwise spend sitting in traffic. Technology has advanced to the point where designing and operating an all-electric aircraft is completely viable. Our team has been discreetly designing and flight testing this vehicle and is looking for talented individuals to see it through certification and high rate production.
Overview
Joby Aviation is seeking a full time Janitor to join our team. You will be a valued team member helping to provide a great experience for our staff members This a great opportunity to join a company that is trying to change the world.
Responsibilities
Clean and supply designated building areas (dusting, sweeping, vacuuming, mopping, cleaning ceiling vents, restroom cleaning etc) 
Remove waste (empty trash and recycle bins, transport trash and waste to proper disposal areas) 
Notify management of occurring deficiencies or needs for repair 
Make adjustments and minor repairs as needed 
Stock and maintain supply rooms 
Contributes to the team; exhibits professionalism with fellow employees and others 
Follow all health and safety regulations 
Perform additional duties as assigned
Required
High school diploma or general education degree (GED); OR six months related experience 
Positive attitude 
Ability to read and comprehend simple instructions and short correspondence 
Ability to read, write, speak and understand English 
Ability to demonstrate good judgment and problem solving skills 
Must have your own transportation 
Availability to work in shifts, during weekends and evenings 
Desired
Honesty: We encourage a safe environment where open and honest communication is a standard business practice.
Attitude is Everything: It all starts with having the right mindset. We require a positive attitude. You cannot create success for yourself, our company, and coworkers with a negative mindset.
Quality: We take pride in our work and strive to deliver excellence with our services and installations.
Integrity:We do what we say we will do and hold ourselves accountable.
Teamwork:We work together as a group, to become part of something bigger than one individual to achieve a common goal.
Apply
Your application has been successfully submitted.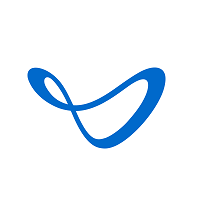 Electric Aerial Ridesharing