Technical Program Manager, Vehicle IMS Administrator
Joby Overview
Located in Northern California, the Joby Aviation team is steadily working toward our goal of creating an affordable, all-electric air transportation system. Imagine an air taxi that takes off vertically, then quietly and quickly carries you over the traffic congestion below, giving you back the time that otherwise would have spent sitting in traffic. Since 2009, our team has been making this dream a reality, designing and flight testing a prototype aircraft capable of serving in a network of electric air taxis. We're looking for talented individuals to join our team as we push onwards toward certifying the aircraft with the Federal Aviation Administration and preparing for commercialization with launch targeted in select markets for 2024. 
Overview
Working as a Program Manager, you will be responsible for creating, updating and coordinating program schedules in support of design, manufacture and test of our aircraft Type Certification program. You will be primarily responsible for managing and maintaining the program level Integrated Master Schedule, administering the dependencies between systems, manufacturing, test and flight test. You will lead the efforts to develop and implement new Program Management processes and tools. Secondarily, you may be called upon to serve a multitude of teams in a PM capacity. This position requires you to work closely with team leaders to build, evaluate and optimize project schedules.
Responsibilities
Organize, implement and maintain scheduling management systems supporting identified projects and their plans with direct supervision from team leads for the aircraft program
Act as primary administrator for the Integrated Master Schedule in Microsoft Project
Create schedule interface between MS Project and Jira and establish guidelines for project teams to utilize these tools in the most effective way
Establish Key Performance Indicators for each IPT and work with IT to create a Power BI interface for presentation in Program Status Reviews
Work with all IPTs to create and maintain links between IPT sub projects within the Integrated Master Schedule
Create an automated tool to create high level Gantt charts for each IPT
Support program management in creation of Program Management Reviews materials
Provide training to individuals on all program management tools, including MS Project, Jira, Power BI burndowns, Gantt chart creator, etc.
Interact with project team and task managers to define scope of work to develop and update detailed schedules, cost information and identification of variances from original plan
Evaluate project schedule progress and performance and identify developing problem areas
Analyze critical path and constraints to determine effect of changes to schedule and recommend work-around
Support program management team to maintain timely and effective change management processes, procedures and systems
Conduct analysis to determine alternative courses of action or recovery on slipped schedules
Required
10+ years experience working master scheduling and aircraft development operations
Excellent verbal and written communication skills
Well developed interpersonal skills
Detail oriented
Strong experience with MS Project, Jira, PowerBI, Word, Excel and PowerPoint
Reliable and professional with proven track record of good attendance
Desired
10+ years experience working aircraft and aerospace development programs
Direct experience working FAA aircraft certification programs
Expert level user of MS Project including creation of macros
Expert level user of JIRA including creation of filters, dashboards, etc.
Savvy in basic IT or windows based software
General working knowledge of Enterprise Resource Planning software. (ERP)
Bachelor's Degree in relevant field preferred
Compensation at Joby is a combination of base pay and Restricted Stock Units (RSUs). The target base pay for this position is $76,100-$169,100. The compensation package offered will be determined by location, job-related knowledge, skills, and experience.
Joby also offers a comprehensive benefits package, including paid time off, healthcare benefits, a 401(k) plan with a company match, an employee stock purchase plan (ESPP), short-term and long-term disability coverage, life insurance, and more.
Joby Aviation is an Equal Opportunity Employer.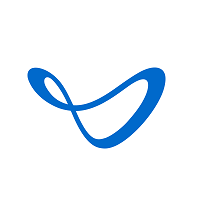 Electric Aerial Ridesharing