Software Verification Engineer, Operations
Joby Overview
Located in Northern California, the Joby Aviation team is steadily working toward our goal of creating an affordable, all-electric air transportation system. Imagine an air taxi that takes off vertically, then quietly and quickly carries you over the traffic congestion below, giving you back the time that otherwise would have spent sitting in traffic. Since 2009, our team has been making this dream a reality, designing and flight testing a prototype aircraft capable of serving in a network of electric air taxis. We're looking for talented individuals to join our team as we push onwards toward certifying the aircraft with the Federal Aviation Administration and preparing for commercialization with launch targeted in select markets for 2024. 
Overview
Aviation Software requires comprehensive testing to ensure safety and to meet flight certification standards. Help Joby Aviation achieve software certification by testing the Embedded C/C++ code that controls vehicle flight and system monitoring.
Responsibilities
In this role you will:
Work with a range of software, processor in the loop, and hardware in the loop simulators representative of the eVTOL system.
Install, test, and maintain on-aircraft software.
Design, execute and maintain test cases, test plans, test procedures, test reports, and supporting documentation for software certification and validation purposes.
Document and report software defects using a bug tracking system.
Identify, analyze, and document problems with program function, user interface, or content.
Participate in product design reviews to provide input on functional requirements, product designs, schedules, or potential problems.
Become the Software Verification product expert on flight-critical software components and own the testing process.
Candidate should be an energetic, meticulous, self-motivated person with an adamant belief in the importance of product quality. If you love working with new technology, and have passion for innovation and safety, and a hands-on approach this is the job for you.
Required
B.S. in Computer Science, Mathematics, Mechanical Engineering, Aerospace Engineering and 3+ years industry experience in Quality Assurance or Test Engineering or an advanced degree and 1+ years of industry QA or test experience.
Strong background in Software Test and Verification on embedded systems.
Interfacing with embedded software and electronic hardware.
Development, execution, and reporting of manual test cases.
Strong debugging and troubleshooting skills.
Reporting of defects and quality metrics.
Project management, bug tracking and continuous integration tools, e.g JIRA, Jenkins, Team City.
Must be able to support on-site testing (Santa Cruz, Marina, and/or southern Monterey County).
Some overnight & multi-night travel required.
Flexible schedule.
Desired
DO-178C Software Certification experience.
Agile software development and Test Driven Development.
Robotics Project(s) and/or Drone experience.
Piloting aircraft, avionics hardware, electric cars or similar systems.
Python programming and shell scripting proficiency.
Networking fundamentals.
Hands-on can-do mentality.
Please still apply if you don't meet all items in the desired section! Studies have shown that women and people of color are less likely to apply to jobs unless they meet every single qualification. We are dedicated to building a diverse and effective workplace, so if you're excited about this role but your past experience doesn't align perfectly with every qualification, we encourage you to apply anyway. You may be just the right candidate for this or other roles.
Joby Aviation is an Equal Opportunity Employer.
Apply
Your application has been successfully submitted.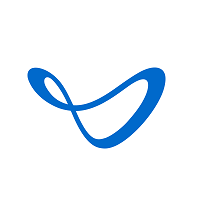 Electric Aerial Ridesharing