Structural Architect
Joby Overview
Located in Northern California, the Joby Aviation team is steadily working toward our goal of creating an affordable, all-electric air transportation system. Imagine an air taxi that takes off vertically, then quietly and quickly carries you over the traffic congestion below, giving you back the time that otherwise would have spent sitting in traffic. Since 2009, our team has been making this dream a reality, designing and flight testing a prototype aircraft capable of serving in a network of electric air taxis. We're looking for talented individuals to join our team as we push onwards toward certifying the aircraft with the Federal Aviation Administration and preparing for commercialization with launch targeted in select markets for 2024. 
Overview
Joby Aviation is seeking an all-around aircraft prototype structural engineer with extensive composite experience to join our flight research team. At least initially, you will wear three hats: structures architect, analyst, and designer. As an experienced architect, you will provide input to the airplane configuration team on airplane-level design decisions and their implications for lightweight and efficient structure. As an analyst, you'll use rapid methods to check feasibility of a range of structural concepts as trade studies quickly evolve. As a designer, you'll define prototype parts in sufficient definition to progress through the test campaign. Unconstrained by large program interfaces, you'll be free to optimize your preferred toolkit and workflow for speed and flexibility. As an experienced engineer, you will also be responsible for providing guidance, technical knowledge and strategic insight to fellow team members.
Responsibilities
Invent structural concepts for advanced prototype aircraft
Represent the structural discipline in trade study teams
Perform initial structural layout and sizing of prototype aircraft components such as wings, fuselages, empennage, etc.
Conception, analysis, and selection of appropriate structural models and methods
Writing fabrication instruction and detail designs appropriate to a prototype aircraft
Mentor junior engineers as needed
Required
Demonstrated experience developing structural concepts on 1 or more prototype airplane programs
B.S. in mechanical engineering, aerospace engineering, or a relevant discipline
Experience with composite and metallic component/structural design and analysis
Experience with finite element methods
Excellent problem solving and communication skills
Proficiency in composite structures design
Desired
8+ years of working experience in relevant industry
Composite fabrication experience
Aircraft homebuilding or rapid prototyping experience is a plus+
Working knowledge of structural certification requirements
Joby Aviation is an Equal Opportunity Employer.
Apply
Your application has been successfully submitted.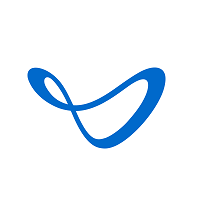 Electric Aerial Ridesharing