Composite Manufacturing Engineer
Joby Overview
Located in Northern California, the Joby Aviation team is steadily working toward our goal of creating an affordable, all-electric air transportation system. Imagine an air taxi that takes off vertically, then quietly and quickly carries you over the traffic congestion below, giving you back the time that otherwise would have spent sitting in traffic. Since 2009, our team has been making this dream a reality, designing and flight testing a prototype aircraft capable of serving in a network of electric air taxis. We're looking for talented individuals to join our team as we push onwards toward certifying the aircraft with the Federal Aviation Administration and preparing for commercialization with launch targeted in select markets for 2024. 
Overview
A Manufacturing Engineer is needed for designing production systems, supporting production processes and supporting transfer of products to production. This individual will support the design and production of composite parts.
Responsibilities
Responsible for manufacturing process development, implementation, and continuous improvement to enhance Quality / Yield, reduce Cost, and improve Productivity / Schedule.
Initiate and lead lean manufacturing process improvement projects.
Specify and implement automation equipment and processes.
Identify and assist in addressing safety issues on the manufacturing floor.
Support manufacturing production planning and coordination, capacity planning, line design, production execution, and operations process development.
Provide production support to technicians and leads.
Supports creation and review of manufacturing plans to ensure compliance with design requirements and company processes
Participates in the review, approval, and release process of engineering definition
Design shop aids and tooling to assist production.
Disposition non-conforming parts, identify root cause, and implement corrective and/or preventive action to reduce scrap and rework.
Collaborate with Design Engineering during prototype, development, and first article manufacturing. Assist Design Engineering to ensure quality
Required
B.S in engineering or relevant experience in composite manufacturing, processing and materials knowledge.
Experience working with 3D CAD and PLM systems.
Experience with MES systems.
Experience with drawings and BOMs; Engineering Change systems; Quality systems for non-conforming parts and corrective action.
Experience in composite manufacturing processes: manual layup, AFP, autoclave operation, hot press, assembly processes, etc.
Experience with laser projection systems (Virtek or Aligned Vision) is a plus
Experience with composite cutting tables (Gerber, Zund, Eastman, etc) is a plus
Experience in prototype manufacturing in a professional environment 
Excellent verbal communication with internal departments
Desired
Joby Aviation is an Equal Opportunity Employer.
Apply
Your application has been successfully submitted.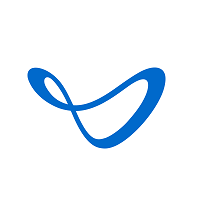 Electric Aerial Ridesharing