Rotor Dynamics Engineer
Joby Overview
Located in Northern California, the Joby Aviation team is steadily working toward our goal of creating an affordable, all-electric air transportation system. Imagine an air taxi that takes off vertically, then quietly and quickly carries you over the traffic congestion below, giving you back the time that otherwise would have spent sitting in traffic. Since 2009, our team has been making this dream a reality, designing and flight testing a prototype aircraft capable of serving in a network of electric air taxis. We're looking for talented individuals to join our team as we push onwards toward certifying the aircraft with the Federal Aviation Administration and preparing for commercialization with launch targeted in select markets for 2024. 
Overview
You will play an integral role in building knowledge of one of the most unique and important subsystems on the Joby aircraft, its propeller system. You will use industry standard tools for rotorcraft analysis to model and analyze our design. You will create aeromechanical data to support certification and development activities. You will validate the models against experimental and flight test data. You will engage with a variety of teams including loads, aeroelasticity, aeroacoustics, noise & vibration, flight dynamics, airframe and actuators, flight testing, testing, certification, and more. The role requires a self-driven individual with the skills and desire to advance the state of the art of rotordynamics for eVTOL aircraft. A strong mathematical background with a firm grasp on the fundamentals of the physics involved is a must.
Responsibilities
Develop and maintain aeromechanical models of the propeller system using RCAS and higher fidelity CFD/CSD methods

Perform aeroelastic loads (static design and fatigue) and stability analyses of the propeller system

Create aeromechanical databases for the propeller system

Design flight, system, and subsystem tests for validation of rotordynamics models

Interpret test data to correlate and validate propeller aeroelastic models

Work closely with the propeller design team on modeling of aerodynamic and inertial loading of the blades and mechanisms
Required
M.Sc. in aerospace engineering, mechanical engineering, or a relevant discipline

3+ years experience performing rotorcraft analyses or a Ph.D. in a related field

Strong fundamental grasp of rotordynamics, aerodynamics, structural mechanics, finite-element analysis, multi-body dynamics

Experience with RCAS or similar comprehensive rotorcraft analysis tools and an understanding of its limitations

Proficient with computational analysis using tools such as Python, MATLAB and Linux/Unix

Demonstrated self-starter with independent problem solving capabilities

The ability to bring traditional and novel approaches to bear in the application of regulations, guidance material, and engineering specifications
Desired
Experience with high performance computing

Ability to set up batch simulations using Linux/Unix tools and methods (bash, Python)

Experience with and understanding of high fidelity CFD/CSD methods

Experience with flight and/or ground rotordynamic testing methods and theory
Joby Aviation is an Equal Opportunity Employer.
Apply
Your application has been successfully submitted.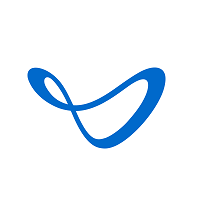 Electric Aerial Ridesharing