Senior / Staff Systems Engineer
Gatik, the leader in autonomous middle mile logistics, delivers goods safely and efficiently using its fleet of light & medium duty trucks. The company focuses on short-haul, business-to-business (B2B) logistics for the retail industry, enabling its customers to optimize their hub-and-spoke supply chain operations, enhance inventory pooling across multiple locations, reduce labor costs and meet the unprecedented demand for contactless delivery.
About this role
As a Senior/Staff Systems Engineer, you will be integral in collaborating with software, hardware, infrastructure, and product teams to develop autonomous systems. You will be responsible for ensuring that system requirements that define systems capabilities, limitations, functions and non-functions are well-defined with traceability. 
The ideal candidate will be deeply experienced in highly complex engineering efforts with a strong technical understanding in industries comparable to advanced robotics, autonomous vehicles, aerospace, or defense. In these environments, you have practical experience in working with complex systems and have the ability to decompose high-level architecture into functional modules. You have excellent communication skills and an ability to understand interdependencies and determine appropriate steps through analysis. 
If you're an experienced systems engineering professional who is looking to be a part of a fun and fast team working on new problems, we'd love to talk to you!
In this role, you will have the opportunity to…
Identify system attributes and generate system specifications from concept to write requirements from an atomic or user story perspective 
Maintain requirements database including periodically reviewing requirements, change management, quality, and defining KPIs 
Derive system requirements from product use case and capabilities and decompose these into subsystem requirements while clearly defining interface requirements  
Manage requirements across the V-cycle establishing traceability with product, design, performance, implementation, hardware, software, and verification & validation teams 
Collaborate with internal hardware and software teams and external vendors to ensure requirements are consistently met and the desired functionality achieved 
Implement systems engineering processes cross-functionally with other teams including review & support of requirements, and evaluate architecture robustness
Create relationships and coordinate across functionally diverse teams to align end-to-end systems requirements 
Inform system design decisions across hardware, software and other functional blocks of the AV systems according to established industry standards and best practices 
We're looking for someone who has…
5+ years experience writing requirements for complex systems with a hardware and software aspect 
Experience with requirements management and systems engineering tools such as Jama, SysML, ANSYS Medini, DOORS, etc. 
Deep technical experience with complex, safety-critical systems following SE best practices 
Hands-on experience with latest AV technologies such as sensors, compute, networking, etc. 
Ability to communicate effectively with subject matter experts for deriving and capturing requirements 
Excellent organization skills in helping cross-disciplinary teams collaborate, communicate and deliver together
Its preferred if you have…
Experience in systems standards such as IEEE 29148, ISO 15288, 42010, IEC 24748, and functional safety IEC 61508, ISO 26262, DO178 or similar 
Deep understanding of vehicle system architectures and autonomous systems that would meet world-leading AV standards
Relevant certifications in FuSa, CySe, Systems Engineering or equivalent
Working at Gatik
At Gatik, we bring together extraordinarily talented yet humble people to create a more responsive and environmentally sustainable supply chain. We are builders, united behind a bold vision and shared commitment to our values. 
From our offices across North America, we relentlessly pursue big goals with focus and determination. We leverage our diversity to design and deliver what's next for our customers and each other. We recognize that the path toward excellence balances thoughtful solutions with aligned action.
At Gatik, we help deliver goods safely and efficiently in diverse communities across North America. To be successful in our mission we need a diverse team. 
Gatik is an equal employment opportunity employer. Individuals seeking employment at Gatik are considered without regard to race, color, religion, national origin, age, sex, gender, gender identity, gender expression, sexual orientation, marital status, pregnancy status, parent or caregiver status, ancestry, political affiliation, veteran and/or military status, physical or mental disability, or any other status protected by federal or state law.
Gatik makes workplace accommodations for individuals with disabilities as required by law. If you need any accommodations or adjustments throughout the interview process and beyond, please let us know.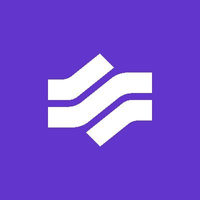 Autonomous Delivery Network for the Middle Mile