Senior Product Marketing Manager
Wise Systems is a high-growth, sales-driven company building an exceptional team. The key to our business growth is finding the right people to join our global organization. If you are ready to accelerate your career and join a team that is transforming an entire industry, we need you.
Based in Cambridge, MA, Wise Systems was started out of MIT and is transforming the last-mile delivery industry with an AI-driven technology platform that is used by some of the world's largest fleets. The company is growing rapidly and building an incredible, diverse team that shares a deep commitment to our customers' success. Wise Systems also has a highly engaged network of advisors, mentors, and investors passionate about enabling new standards and capabilities in delivery and logistics through engineering and data science.
What We Are Looking For:
The Senior Product Marketing Manager at Wise Systems is responsible for marketing the Wise Systems platform to internal and external audiences, including end customers and partners. Working closely with the Marketing, Product Management, Sales and Customer Value teams, this strategic role is a product expert who successfully translates product knowledge into strong deliverables that educate, inform, and persuade. In addition, the Product Marketing Manager serves as a key spokesperson, ensuring internal alignment and that all marketing adheres to core messaging. 
Responsibilities: 
Develop and refine value-based, industry-specific product positioning and messaging that crisply differentiates our products in the market.
Communicate the Wise Systems value proposition to the sales team, partner sales teams and others to support the selling process.
Work with product management to understand new product features and capabilities and convey them efficiently and effectively to key audiences.
Develop and execute comprehensive launch plans for new products that communicate key information to the correct audiences - from inception to post-launch support. 
Create customer-facing tools, including release notes, product collateral, presentations, technical briefs, white papers, videos and any other sales tools or materials needed. 
Drive customer marketing programs, including client roadshows, customer interviews and customer loyalty program. 
Conduct win/loss interviews and share findings with key stakeholders across the company. 
Support the marketing team's lead-generation campaigns and marketing messages.
Successfully engage with technology and distribution partners' marketing teams to develop education and marketing programs that drive home the value of Wise Systems to their audiences.
Qualifications:
Bachelor's degree in marketing or business strongly preferred.
5+ years of enterprise marketing experience; strong preference for SaaS experience.
Proven track record working with highly technical and B2B focused products and solutions.
Excellent communication skills in all formats -- verbal, written and presentations.  
Ability to work effectively and collaborate with internal, cross-functional teams and customers to drive results in a dynamic startup environment.
Ability to understand and translate technical capabilities into business benefits.
Strong analytical skills, an attention to detail, and an overall can-do attitude.
Excellent organizational and time management skills.
Why Work At Wise Systems:
Strong incentive-based compensation package
Open/Flex PTO
Remote/Hybrid Friendly
Annual training stipend and career development opportunities
Internal Employee Events 
We are an equal opportunity employer and value diversity. All employment is decided on the basis of qualifications, merit and business need.
Apply
Your application has been successfully submitted.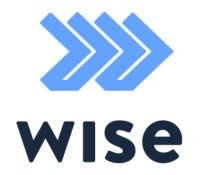 AI Driven Final Mile Logistics