Senior Product Manager
Wise Systems is a high-growth, sales-driven company building an exceptional team. The key to our business growth is finding the right people to join our global organization. If you are ready to accelerate your career and join a team that is transforming an entire industry, we need you.
Based in Cambridge, MA, Wise Systems was started out of MIT and is transforming the last-mile delivery industry with an AI-driven technology platform that is used by some of the world's largest fleets. The company is growing rapidly and building an incredible, diverse team that shares a deep commitment to our customers' success. Wise Systems also has a highly engaged network of advisors, mentors, and investors passionate about enabling new standards and capabilities in delivery and logistics through engineering and data science.
What We Are Looking For:
Wise Systems is looking for a Mid-level to Senior product manager to understand our customers' problems and needs and work to ensure that our product utilizes data effectively to solve those problems.
This Product Manager will own the strategy, roadmap, and execution of our data product line - encompassing reporting & analytics as well as machine learning infrastructure & applications. You are passionate about understanding how large data sources can be used to solve business problems in the logistics space and have experience taking messy data and turning that data into revenue.
Product Managers at Wise Systems will work with various internal stakeholders and customers, conduct market research, generate product requirements, and communicate specifications collaboratively with the technical team. They will work with the technical and design team to direct the user experience within the product to ensure a holistic cross-platform experience. They will generate product roadmaps, construct the value propositions and rally the team around meeting deadlines. They will also work with the marketing and sales teams to coordinate and communicate product and feature releases.
Responsibilities: 
Communicate with customers and customer-facing teams to understand requirements 
Conduct secondary market research to understand the needs and opportunities
Generate specifications for product features; typically in the form of product requirement documents ("PRDs")
Create and coordinate roadmaps and timelines with the product team
Construct value propositions for the key features
Be responsible for collaboratively helping the team meet product deadlines and goals
Communicate product feature updates and releases to customers
Qualifications:
3+ years product management experience
Strong communication skills
Fluency in technical language and details
Experience with organizational management
Attention to detail
SQL or Python a plus
Prior experience or interest in logistics a plus
Some coding experience a plus
You have a disciplined and focused approach to solving problems 
You bring a culture of respect for customers based on integrity, collaboration, and partnership with your peers in the company
You value being in a team-oriented cultureYou challenge yourself in coming up with creative solutions
You are goal-oriented, a quick learner, a self-starter, and a problem solver
Why Work At Wise Systems:
Strong incentive-based compensation package
Open/Flex PTO
Remote/Hybrid Friendly
Annual training stipend and career development opportunities
Internal Employee Events 
We are an equal opportunity employer and value diversity. All employment is decided on the basis of qualifications, merit and business need.
Apply
Your application has been successfully submitted.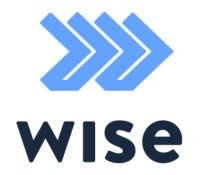 AI Driven Final Mile Logistics