Data Engineer
Wise Systems is a high-growth, sales-driven company building an exceptional team. The key to our business growth is finding the right people to join our global organization. If you are ready to accelerate your career and join a team that is transforming an entire industry, we need you.
Based in Cambridge, MA, Wise Systems was started out of MIT and is transforming the last-mile delivery industry with an AI-driven technology platform that is used by some of the world's largest fleets. The company is growing rapidly and building an incredible, diverse team that shares a deep commitment to our customers' success. Wise Systems also has a highly engaged network of advisors, mentors, and investors passionate about enabling new standards and capabilities in delivery and logistics through engineering and data science.
What we are looking for:
Wise Systems is looking for a Data Engineer to work on a team responsible for building and managing our data and data pipeline architecture. This data-driven engineer will be a team player focused on supporting existing data reporting pipelines that provide critical reports to Wise Systems customers on a daily basis. 
The ideal candidate will have experience building and maintaining data architectures in support of reporting platforms in a production environment. Our team is looking for someone with a strong problem solving background who has demonstrated ability in developing effective novel solutions in both well-defined and more open-ended problem spaces. 
Responsibilities: 
Maintain and build robust and scalable data integration (ETL) pipelines using SQL, EMR, Python and Spark
Experience developing, deploying, and managing microservices
Build and deliver high quality data architecture to support business intelligence needs of business analysts, data scientists, and external customers
Monitor and maintain existing client facing reporting pipeline 
Design and implement a new reporting workflow with self-service support for customers
Support day to day data needs of various internal and external stakeholders
Qualifications:
2-4 years working as a Data or Software Engineer using Python and Spark
Knowledge with big data ecosystems and cloud based technology (AWS experience preferred)
Experience with infrastructure as code such as Terraform
Proficient understanding of data infrastructure and backend systems
Demonstrated experience developing ETL pipelines and solutions
Strong communicator with ability to effectively convey complex topics to audiences of varying technical expertise
You bring a culture of respect for customers based on integrity, collaboration, and partnership with your peers in the company
You value being in a team-oriented culture
You pride yourself in coming up with creative solutions
You are goal-oriented, a quick learner, a self-starter, and a problem solver
Why Work At Wise Systems:
Strong incentive-based compensation package
Open/Flex PTO
Remote/Hybrid Friendly
Annual training stipend and career development opportunities
Internal Employee Events 
We are an equal opportunity employer and value diversity. All employment is decided on the basis of qualifications, merit and business need.
Apply
Your application has been successfully submitted.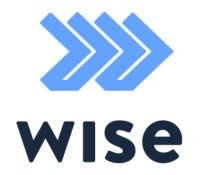 AI Driven Final Mile Logistics