IT Engineer II, Employee Technology (Hybrid)
May Mobility is transforming cities through autonomous technology to create a safer, greener, more accessible world. Based in Ann Arbor, Michigan, May develops and deploys autonomous vehicles (AVs) powered by our innovative Multi-Policy Decision Making (MPDM) technology that literally reimagines the way AVs think. 
Our vehicles do more than just drive themselves - they provide value to communities, bridge public transit gaps and move people where they need to go safely, easily and with a lot more fun. We're building the world's best autonomy system to reimagine transit by minimizing congestion, expanding access and encouraging better land use in order to foster more green, vibrant and livable spaces. Since our founding in 2017, we've given more than 300,000 autonomy-enabled rides to real people around the globe. And we're just getting started. We're hiring people who share our passion for building the future, today, solving real-world problems and seeing the impact of their work. Join us.
IT @ May Mobility
May Mobility has been growing steadily since 2017, now with over 200 employees at our Ann Arbor, MI USA HQ and multiple field operations offices. Our IT infrastructure is in a good place, and we are looking for an IT Engineer II who can help our team develop the desktop and application infrastructure to help drive our next phase of growth. This role will be located in Ann Arbor, MI USA. The role will be primarily responsible for Macintosh, Linux and Windows end user compute environments along with Enterprise Information Systems support. 
This is an exciting opportunity for an entrepreneurial individual with a solid foundation in Deskside support and engineering and Information Systems Analysis to grow professionally at a company on the forefront of a technological revolution redefining what mobility means. 
Job Responsibilities
Help define and implement the vision for Employee Technology at May Mobility
Act as technical support representative for headquarters and remote staff, including Ubuntu, Macintosh and Windows device support
Manage the IT ticketing system and resolve requests in a timely manner
Act as point of contact with Desktop/Laptop/Mobile hardware and software suppliers
Develop and maintain end user compute and mobile standards
Engineer and support video conferencing and other workplace collaboration systems
Implement and support SaaS Business Systems
Organize and manage, and maintain IT assets for office and field use, including laptops, printers, servers, and mobile devices
Provide input in making IT decisions 
Document systems and processes for end users in Confluence
Required Qualifications
3 years desktop support and engineering experience
3 years experience with Windows, MacOS, and Linux operating systems
2 year experience managing desktop/laptop standards including support tooling
3 years experience managing and administering Enterprise Business Systems such as Google Workspace, Office365, Atlassian Jira/Confluence, GitLab, Slack
Experience supporting mobile/remote/hybrid workforce
Experienced in ITSM concepts and JIRA service desk workflow creation
Experience with Windows Active Directory and Okta SSO
Experience troubleshooting and diagnosing basic network issues
Ability to work in a team and communicate effectively both in writing and verbally
Passion for delivering exceptional customer service
Authorized to work in the United States for any employer
Desirable Qualifications
Startup experience is a huge plus. Don't underestimate the potential for culture shock coming into an environment where funding cycles dictate the balance between long-term vision, and short-term pragmatism.
Basic understanding of VoIP phone systems and conferencing
Experience working with public cloud services (AWS preferred)
Bash (preferred) and/or Python scripting experience
Ability to occasionally travel to remote sites
Don't meet every single requirement? Studies have shown that women and/or people of color are less likely to apply to a job unless they meet every qualification. At May Mobility, we're committed to building a diverse, inclusive, and authentic workforce, so if you're excited about this role but your previous experience doesn't align perfectly with every qualification, we encourage you to apply anyway! You may be the perfect candidate for this or another role at May.
Want to learn more about our culture & benefits? Check out our website!
May Mobility is an equal opportunity employer. All applicants for employment will be considered without regard to race, color, religion, sex, national origin, age, disability, sexual orientation, gender identity or expression, veteran status, genetics or any other legally protected basis. Below, you have the opportunity to share your preferred gender pronouns, gender, ethnicity, and veteran status with May Mobility to help us identify areas of improvement in our hiring and recruitment processes. Completion of these questions is entirely voluntary. Any information you choose to provide will be kept confidential, and will not impact the hiring decision in any way. If you believe that you will need any type of accommodation, please let us know.
Note to Recruitment Agencies: May Mobility does not accept unsolicited agency resumes. Furthermore, May Mobility does not pay placement fees for candidates submitted by any agency other than its approved partners.
Apply
Your application has been successfully submitted.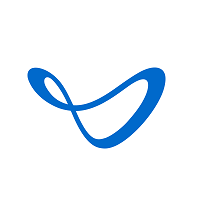 Electric Aerial Ridesharing