Automation Controls Engineer
Joby Overview
Located in Northern California, the Joby Aviation team has been steadily working toward our goal of providing safe, affordable, fully electric air transportation that is accessible to everyone. Imagine an air taxi that takes off vertically, then quietly and quickly carries you over the congestion below, giving you back that time you'd otherwise spend sitting in traffic. Technology has advanced to the point where designing and operating an all-electric aircraft is completely viable. Our team has been discreetly designing and flight testing this vehicle and is looking for talented individuals to see it through certification and high rate production.
Overview
Joby Aviation is seeking a highly organized, passionate individual to join our Powertrain and Electronics team as an Automation Controls Engineer. As part of this team you will design electrical systems and controls software for custom industrial machinery to assemble, install, and perform validation and verification testing of flight critical components and sub-systems for VTOL electric aircraft. Work may include creating detailed electrical schematics, software design, and system design of automated manufacturing equipment, subassemblies, and parts.
Responsibilities
Design of systems to assemble, install, and perform validation and verification testing of flight critical components and sub-systems. This will require working closely with the Design and Manufacturing Engineering organizations
Develop full designs, drawing packages, BOMs, and assembly instructions for the electrical systems of the above projects
Procurement of custom and off the shelf hardware from suppliers, and internal shops
Design, write, and debug of PLC software that is functional and scalable throughout the company's organizations
Create elegant and ergonomic HMI and SCADA tools
Integrate production data into databases and MES solutions
Lead integration of designs and ensure that the systems meet initial design requirements, while remaining flexible to the constraints of a fast-moving workplace
Create and implement tools to maximize Design Team productivity
Required
B.S. in Mechanical, Electrical, or Mechatronics Engineering or a relevant discipline
4+ years of work experience in relevant industry
Strong engineering knowledge and instincts
Excellent problem-solving skills
Strong communication and social skills
The ability to work with many different people and manage working relationships
Proficiency in Computer Aided Design, and electrical schematic creation
Experience in system design of automated manufacturing equipment
Mechanical design and fabrication of weldments, sheet metal, and machined parts
System designs utilizing mechatronic and pneumatic components
Hands on experience building and wiring electrical panels
Experience with project execution from initial concept development through to final commissioning of system
Pursuant to various local, state, and federal regulations, you must show proof of your full COVID-19 vaccination status prior to your start date. Exemption requests are available for bona fide religious and medical circumstances.
Desired
6+ years of work experience in relevant industry
Experience with Beckhoff Hardware and TwinCAT 3
Experience with AutoCAD Electrical
Experience designing aircraft flight hardware and/or ground support equipment
Aircraft homebuilding or rapid prototyping experience is a plus
Experience with aircraft FAA certification processes
Apply
Your application has been successfully submitted.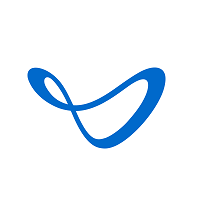 Electric Aerial Ridesharing