Manufacturing Equipment Engineer
Joby Overview
Located in Northern California, the Joby Aviation team has been steadily working toward our goal of providing safe, affordable, fully electric air transportation that is accessible to everyone. Imagine an air taxi that takes off vertically, then quietly and quickly carries you over the congestion below, giving you back that time you'd otherwise spend sitting in traffic. Technology has advanced to the point where designing and operating an all-electric aircraft is completely viable. Our team has been discreetly designing and flight testing this vehicle and is looking for talented individuals to see it through certification and high rate production.
Overview
We are looking for a talented and highly motivated individual to join the Manufacturing Engineering Team. This engineer will be the subject matter expert regarding equipment issues encompassing electrical/PLC, robotics, mechanical, welding, machining, hydraulics/pneumatics etc. A successful candidate will be proactive in improvement projects, multitasking, and refocusing to meet constantly shifting demands in a fast-paced environment. This person will demonstrate leadership to drive the completion of cross-functional collaboration projects on or ahead of schedule.
Responsibilities
Diagnose equipment failures, find root causes, and communicate actions taken to the rest of the team
Become an expert level trainer on all machines in assigned areas and be responsible for up leveling other employees
Create, implement and improve preventative maintenance documents and schedules
Design and Implement Equipment Reliability Improvement Projects
Perform major equipment repairs and rebuilds
Participate in spare part analysis and inventory development, cost reduction and improvement
Investigate and implement countermeasures to prevent repetitive breakdowns
Develop business cases for improvement projects and equipment acquisitions
Required
Bachelor's degree in electrical, mechatronics, or mechanical engineering, or equivalent experience
3+ years of engineering experience
Proficiency in CATIA or similar 3D CAD software
Experience with rapid prototyping in small to medium volume production
Knowledge of relevant manufacturing processes, engineering materials
Familiarity with industrial robots (Kuka, Fanuc, Kawasaki.) and controls systems (Siemens, Beckhoff, etc.)
System designs utilizing mechatronic and pneumatic components
Hands on machine shop skills using lathes, mills, welders, and other machine shop equipment
Experience with project execution from initial concept development through to final commissioning of system
Experience in machine control panel wiring and design
Exposure to industrial Programmable Logic Controllers
Pursuant to various local, state, and federal regulations, you must show proof of your full COVID-19 vaccination status prior to your start date. Exemption requests are available for bona fide religious and medical circumstances.
Apply
Your application has been successfully submitted.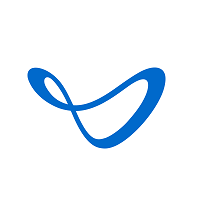 Electric Aerial Ridesharing