Project Engineer, Actuators
Joby Overview
Located in Northern California, the Joby Aviation team has been steadily working toward our goal of providing safe, affordable, fully electric air transportation that is accessible to everyone. Imagine an air taxi that takes off vertically, then quietly and quickly carries you over the congestion below, giving you back that time you'd otherwise spend sitting in traffic. Technology has advanced to the point where designing and operating an all-electric aircraft is completely viable. Our team has been discreetly designing and flight testing this vehicle and is looking for talented individuals to see it through certification and high rate production.
Overview
Joby Aviation is seeking a motivated individual to join our actuator engineering team. This role will involve creating and maintaining schedules and coordinating actuator engineering activities with the manufacturing, testing, integration, project management and certification groups. Identifying, tracking, and mitigating technical and programmatic risks will be critical for success in this position. Additionally, the project engineer will be expected to assist the design engineering team in supplier interactions including tracking critical BOM components needed for developmental actuator builds and testing. As actuator designs mature through the certification process and into flight test, coordination with the configuration management, flight test and certification teams will become the focus of the role.
Experience in certification of aerospace hardware is highly desirable and a can-do attitude is key for this position. This role will be embedded in our tight knit, fast paced actuator engineering team.
Responsibilities
Develop and manage actuator specific schedules
Evaluate schedule progress, performance, and risk
Identify and implement mitigations for program risks
Assist in the organization, ordering, and tracking of developmental actuator hardware
Manage resolution of issues identified by integration, equipment test, and flight test
Track drawing releases and configuration maturity
Facilitate communication, discussion, decision making, and conflict resolution
Identify and implement processes to improve the team workflow
Support of certification process through documentation and communication
Required
B.S. in Engineering or another relevant discipline
5+ years of work experience in a relevant industry
Expertise in project management with experience implementing Agile scrum and Kanban methodologies
Demonstrated organizational skills and attention to detail
Strong communication skills, both oral and written
Desired
M.S in Engineering or another relevant discipline
8+ years of work experience in a relevant industry
Experience with tools such as Microsoft Project, Confluence and JIRA
Experience in the design and certification of mechanical systems
Certification experience to FAR Part 23/25/27/29
Working knowledge of DO-160G environmental qualification
Basic knowledge of 2X.1309 analyses and processes, including Advisory Circular 23.1309-1E, SAE ARP 4761, and SAE ARP 4754A
Pursuant to various local, state, and federal regulations, you must show proof of your full COVID-19 vaccination status prior to your start date. Exemption requests are available for bona fide religious and medical circumstances.
Apply
Your application has been successfully submitted.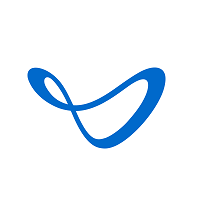 Electric Aerial Ridesharing