Product Quality Engineer - Electrical/Electronics
Joby Overview
Located in Northern California, the Joby Aviation team is steadily working toward our goal of creating an affordable, all-electric air transportation system. Imagine an air taxi that takes off vertically, then quietly and quickly carries you over the traffic congestion below, giving you back the time that otherwise would have spent sitting in traffic. Since 2009, our team has been making this dream a reality, designing and flight testing a prototype aircraft capable of serving in a network of electric air taxis. We're looking for talented individuals to join our team as we push onwards toward certifying the aircraft with the Federal Aviation Administration and preparing for commercialization with launch targeted in select markets for 2024. 
Overview
Joby Aviation is seeking a highly organized, passionate individual to join our quality assurance team. As part of this team, you will oversee the quality aspects of Electronic/Electrical Assembly and Circuit Card Assembly design for eVTOL aircraft. This Quality Engineering position will help baseline the company's Electronic/Electrical Assembly and Circuit Card Assembly design efforts and pave the way to production. The Joby Aviation team is made up of extremely talented, hardworking, proactive, and hands-on individuals, operating in a very fast-paced and rewarding environment. We are looking to expand this team with like-minded individuals looking to make a mark in the transportation industry.
Responsibilities
Support the development, verification and manufacture of products using Advanced Production Quality Planning (APQP), Continuous Improvement and Statistical Process Control techniques
Perform design review activities including inspectability, consistency, adequacy, accuracy, and conformance to requirements and provide recommendations for improvement
Develop and manage data and metrics using data visualization tools to report and provide information with recommendations for product/process improvements and reduce cost of poor quality
Perform product quality and quality management system reviews to assure compliance with drawings, work instructions and internal ISO9001/AS9100 and regulatory requirements
Analyze product and process failures to ensure effective root cause analysis and implementation of corrective and preventive actions internally
Understand risk and risk management as an essential part of the quality engineering work scope
Review, identify, implement and maintain Supplier Quality flow down requirements and serve as Voice of the Customer for all Supplier quality-related activities including root cause corrective action
Represent Quality on the Material Review Board (MRB) and Engineering Change Actions
Responsible for participating in continual improvement activities to enhance the quality system, such as 5S, Kaizen lean methods, etc
Employs mistake-proofing techniques
Interface with Engineering and Operations to ensure transfer to Production of new products are in accordance with approved data
Responsible for performing job duties in a manner consistent with established Joby Policies and Procedures
Works under general direction. Independently determines and develops approach to solutions. Work is reviewed upon completion for adequacy in meeting objectives
Review and accept internal and Supplier First Article Inspections
Frequent inter-organizational and outside company contacts
Required
Bachelor of Science Degree in Electrical Engineer plus 3 years of experience in a related field
In lieu of Degree, a minimum 6 years experience in Aerospace and/or in electrical/electronics engineering or manufacturing environment with J-STD-001 and IPC-A-610. Understanding of IPC-A-600, IPC-6012, IPC-6013, IPC-6018, IPC-TM-650, MIL-STD-883 and subordinate CCA related certifications
Desired
Advance degree in Electrical Engineering (Electrical Engineering or similar concentration preferred)
Comprehensive working knowledge of J-STD-001 and IPC-A-610. Understanding of IPC-A-600, IPC-6012, IPC-6013, IPC-6018, IPC-TM-650, MIL-STD-883 and subordinate CCA related standards/guidelines.
Ability to read and understand electrcial schematics
Understanding of ISO9001/AS9100 Quality Management System development and implementation
Understanding of First Article Inspection process (AS9102 knowledge preferred)
Experience with Altium softward or similar electronics-specific CAD program
Certified Quality Engineer Certificate
Pursuant to various local, state, and federal regulations, you must show proof of your full COVID-19 vaccination status prior to your start date. Exemption requests are available for bona fide religious and medical circumstances.
Joby Aviation is an Equal Opportunity Employer.
Apply
Your application has been successfully submitted.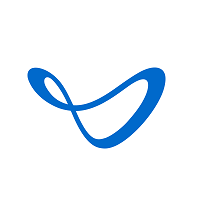 Electric Aerial Ridesharing