Non Destructive Test (NDT) Inspector
Joby Overview
Located in Northern California, the Joby Aviation team has been steadily working toward our goal of providing safe, affordable, fully electric air transportation that is accessible to everyone. Imagine an air taxi that takes off vertically, then quietly and quickly carries you over the congestion below, giving you back that time you'd otherwise spend sitting in traffic. Technology has advanced to the point where designing and operating an all-electric aircraft is completely viable. Our team has been discreetly designing and flight testing this vehicle and is looking for talented individuals to see it through certification and high rate production.
Overview
Joby Aviation is seeking a highly organized, passionate individual to join our quality assurance team as an NDT Level II inspector. As we are building and certifying an advanced composite airframe, this position is responsible for implementing the production system for inspecting carbon composite, bonded structures, and other advanced composite structures using ultrasonic, thermography, and other state of art methods. This is an opportunity to participate in developing a complete system including influencing structural design, fabrication methods, and operational support of a new aircraft. Hands-on experience and a "get it done" attitude are very important for this position. This position is rewarding, as the engineer will promptly see their ideas grow from concept to creation due to the fast pace of Joby Aviation.
Responsibilities
Perform inspections to in accordance with written procedures/instruction
Assist NDT Level III in developing techniques
Collaborate, as a team member, to solve problems that enable unprecedented use of complex composite, 3D metallic and polymer printed structures
Assist in developing and implementing additional inspection procedures and equipment
Manage system of data analysis, interpretation, validation, and documentation for composite parts and assemblies
Work with the design engineering, testing, and QA teams to create robust inspection processes that have the right level of resolution for the application, acceptable process throughput, and can be accomplished consistently by the QA department in serial production
Assist in sourcing inspection equipment and work with suppliers to build inspection capability needed to support aggressive production rates
Implement business processes to integrate QA data with the PLM/MES systems to capture inspection results and test reports against design data
Required
Understanding of composite processing defects.
Desire to implement a holistic system to characterize manufacturing process outcome to create safe, economical aircraft structures at high production rates. 
Desired
Previous Level II certification, meeting NAS 410 requirements, in one or more of the following methods: UT, RT, and/ or PT
Experience using Phased Array Ultrasonic testing (PAUT) equipment
Experience using Computed Tomography (CT) equipment
4+ years of experience in applying non-destructive inspection and testing practice to laminated advanced composite structures. 
4+ years of experience in applying non-destructive inspection and testing practice to 3D printed metallics
Industrial Radiography Radiation Safety Personnel (IRRSP) certification
Pursuant to various local, state, and federal regulations, you must show proof of your full COVID-19 vaccination status prior to your start date. Exemption requests are available for bona fide religious and medical circumstances.
Joby Aviation is an Equal Opportunity Employer.
Apply
Your application has been successfully submitted.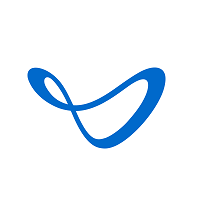 Electric Aerial Ridesharing