System Test Technical Lead
Joby Overview
Located in Northern California, the Joby Aviation team is steadily working toward our goal of creating an affordable, all-electric air transportation system. Imagine an air taxi that takes off vertically, then quietly and quickly carries you over the traffic congestion below, giving you back the time that otherwise would have spent sitting in traffic. Since 2009, our team has been making this dream a reality, designing and flight testing a prototype aircraft capable of serving in a network of electric air taxis. We're looking for talented individuals to join our team as we push onwards toward certifying the aircraft with the Federal Aviation Administration and preparing for commercialization with launch targeted in select markets for 2024. 
Overview
Joby Aviation is seeking a highly organized, passionate individual to join our System Test team. As part of this team, you will perform systems integration testing, functional and failure modes and effects testing of flight critical components and subsystems for VTOL electric aircraft. The data collected during these tests will inform the company's hardware and software design efforts and pave the way to production-ready components and systems. The Joby Aviation team is made up of extremely talented, hardworking, proactive, and hands-on individuals, operating in a very fast-paced and rewarding environment. We are looking to expand this team with like-minded individuals looking to make a mark in the transportation industry.
Responsibilities
Lead major architectural and design orientations for the development of system test platforms including a systems Integration Test Lab ("ITL") for the Joby S4
Lead systems integration test processes and tools development (documentation framework, test execution process, test venue configuration management, test article conformity, data management, etc.) required for the structured development and certification testing of civil aircraft
Contribute to defining the system test platform utilization strategy to optimize test output, program development, and certification progress
Act as a technical focal and be responsible for the continued strategic alignment with other stakeholders of the system test platforms, focusing mostly on the Integrated Test Lab
Create test setups for aircraft hardware by working closely with the mechanical, electrical, energy systems, and software teams, to capture the nuances of aircraft components, subsystem architectures, and operating conditions, and turn them into representative tests that will allow for validation of component and system designs
Use proprietary or open-source testing tools or frameworks, create Hardware-In-the-Loop (HIL) tests for software, electrical, mechanical, and energy components of the aircraft system
Develop formal test procedures, instrumentation guidelines, test fixture designs, LabView VIs and any other necessary tools to allow for repeatable testing of specimens as discussed
Perform functional testing and failure modes testing on specific hardware and systems to validate their design against established benchmarks
Analyze data collected during system tests to provide quantifiable feedback to the engineering teams (via test reports) that will allow them to optimize their designs
Required
B.S. in Aerospace Engineering, Mechanical Engineering, Computer Science, Electrical Engineering, or equivalent real-world experience
Experience developing HIL test rigs, both at the requirements definition and implementation levels
Experience on aerospace/aeronautical Systems Integration Test Rigs
Experience with data acquisition and control techniques (LabVIEW or other)
Strong detailed engineering, analytical background and systemic thinking
Excellent problem solving and communication skills
Desired
M.S./Ph.D. in relevant discipline
5+ years of work experience in relevant industry
Experience with high-voltage electronics
Experience with aircraft certification (DO-178B and DO-178C), regulatory requirements, compliance testing, aircraft software engineering processes, and test verification
Experience with AutoCAD electrical
Experience with mechanical design and manufacturing drawing creation
Requirements and test case documentation experience (Polarion/DOORS/Other)
Hands-on machine shop skills using lathe, mill, welder, and other machine shop equipment
Compensation at Joby is a combination of base pay and Restricted Stock Units (RSUs). The target base pay for this position is $142,400-$224,800/year. The compensation package will be determined by job-related knowledge, skills, and experience.
Joby also offers a comprehensive benefits package, including paid time off, healthcare benefits, a 401(k) plan with a company match, an employee stock purchase plan (ESPP), short-term and long-term disability coverage, life insurance, and more.
Joby Aviation is an Equal Opportunity Employer.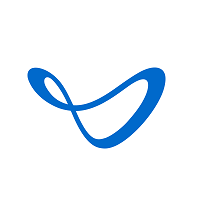 Electric Aerial Ridesharing