Supply Chain Lead
Joby Overview
Located in Northern California, the Joby Aviation team is steadily working toward our goal of creating an affordable, all-electric air transportation system. Imagine an air taxi that takes off vertically, then quietly and quickly carries you over the traffic congestion below, giving you back the time that otherwise would have spent sitting in traffic. Since 2009, our team has been making this dream a reality, designing and flight testing a prototype aircraft capable of serving in a network of electric air taxis. We're looking for talented individuals to join our team as we push onwards toward certifying the aircraft with the Federal Aviation Administration and preparing for commercialization with launch targeted in select markets for 2024. 
Overview
The Joby Aviation management team is searching for a Supply Chain Lead to serve as the company's most senior supply chain professional and help bring Joby's revolutionary aircraft to market. The incumbent will be responsible for the development and implementation of supply chain plans including strategic sourcing plans, make vs. buy inputs, supplier/partner identification and selection, negotiating and closing high value long-term agreements, supplier relationship management, supplier partnership and development as well as general contractual supplier support for all assigned engineering verticals. The position manages projects/programs across the entire lifecycle, including proposal development, new product introduction, rate increase and mass production in order to meet quality, total cost, delivery, and inventory goals.
Responsibilities
Oversee Joby Aviation's supply chain strategy and implement any necessary changes to achieve company objectives as well as best-in-class standards 
Manage a cross-functional team and collaborate extensively with finance, legal, engineering, quality, and manufacturing teams 
Identify, select, and develop strategic supplier partnerships to generate new supplier capability or competency to generate competitive advantage
Provide decision-making recommendations on Joby's Make vs. Buy strategies 
Evaluate global market environment to make strategic sourcing decisions
Develop best-in-class channels to accomplish reduced lead time and inventory holding, increased quality and delivery, and cost efficiencies 
Oversee Supplier Relationship Management, Contract & Pricing Negotiations, and Supplier training & development 
Drive continuous improvement initiatives throughout the supply chain organization
Hire, retain and develop supply chain talent across Joby Aviation
Required
Bachelor's degree in Supply Chain, Engineering, Finance, or Business Management. 
Minimum of 5-8 years of progressive experience in supply chain management within an aviation or automotive manufacturing environment
Strong analytical and creative problem-solving abilities to understand and facilitate complex supply chain decision-making over strategic time windows 
Excellent organizational and negotiating skills, combined with knowledge of procurement and contractual law or ability to understand complex regulations and procedures
Proficiency with Excel VLOOKUP, pivot tables, MS Office Suite
Ability to lead and effectively prioritize multiple workstreams simultaneously
Requires excellent working knowledge and understanding of contractual requirements, business systems and processes
Good understanding of supply chain networks, linkage, and flow
Customer service orientation
Fit with Joby culture: strong bias toward collaboration, respect, a dedication to reinventing the possible; transparency, and checking one's ego at the door
Excellent verbal and written communication skills both internally and externally
Excellent interpersonal and networking skills with a variety of personalities and positions
Strong business acumen, robust critical thinking and limitless intellectual curiosity
Ability to work in a white-space, fast-paced environment
Uncompromised ethics and integrity
Desired
Masters of Business Administration preferred
Certified Supply Chain Certification (CSCP) credential
Pursuant to various local, state, and federal regulations, you must show proof of your full COVID-19 vaccination status prior to your start date. Exemption requests are available for bona fide religious and medical circumstances.
Joby Aviation is an Equal Opportunity Employer.
Apply
Your application has been successfully submitted.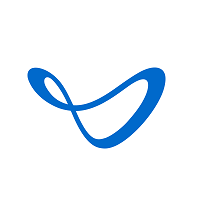 Electric Aerial Ridesharing