Senior Embedded Software Engineer: Infrastructure
Joby Overview
Located in Northern California, the Joby Aviation team is steadily working toward our goal of creating an affordable, all-electric air transportation system. Imagine an air taxi that takes off vertically, then quietly and quickly carries you over the traffic congestion below, giving you back the time that otherwise would have spent sitting in traffic. Since 2009, our team has been making this dream a reality, designing and flight testing a prototype aircraft capable of serving in a network of electric air taxis. We're looking for talented individuals to join our team as we push onwards toward certifying the aircraft with the Federal Aviation Administration and preparing for commercialization with launch targeted in select markets for 2024. 
Overview
This position involves architecture of the embedded software and firmware at the heart of Joby Aviation aircraft. The engineer will play a key role in a small, fast-moving team and have input to requirements, conceptual system design, and implementation of embedded software for a wide range of embedded systems.
You will write robust and testable code tailored for embedded systems. Apply if you're excited about writing modern code for aerospace systems.
Responsibilities
You will be responsible for designing and implementing embedded C++ code that runs on our electric-powered, fly-by-wire aircraft. You'll work closely with all parts of the aircraft software team to provide a robust and testable Hardware Abstraction Layer to support simulation and hardware emulation.
You'll also collaborate with systems engineers and hardware designers to author software requirements, and integrate specialized hardware into a unified framework.
You will be involved in all facets of software design and development.
Required
University degree in computer science, computer engineering, robotics, mechatronics, electrical engineering, physics, mathematics, or other STEM fields and 5+ years relevant industry experience or an advanced degree and 3+ years of experience.
Experience with software development in a bare-metal or RTOS environment, not Linux.
Strong understanding of C++
A strong portfolio of designed and implemented embedded software.
Desired
Experience with the CMake build system
Experience with Python
Experience with version control software, preferably Git
Knowledge of, and experience with, communication protocols including I2C, SPI, UART, etc.
Experience with DO178C process, requirements authoring and verification.
Appreciation for object-oriented programming.
A positive attitude and a passion for aerospace!
Please still apply if you don't meet all items in the desired section! Studies have shown that women and people of color are less likely to apply to jobs unless they meet every single qualification. We are dedicated to building a diverse and effective workplace, so if you're excited about this role but your past experience doesn't align perfectly with every qualification, we encourage you to apply anyway. You may be just the right candidate for this or other roles.
Pursuant to various local, state, and federal regulations, you must show proof of your full COVID-19 vaccination status prior to your start date. Exemption requests are available for bona fide religious and medical circumstances.
Joby Aviation is an Equal Opportunity Employer.
Apply
Your application has been successfully submitted.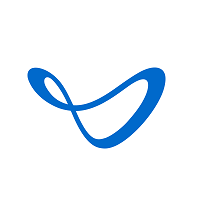 Electric Aerial Ridesharing