Sustainability Lead
Joby Overview
Located in Northern California, the Joby Aviation team has worked for more than a decade to design an all-electric aircraft with zero operating emissions. With less per-passenger energy consumption than market-leading electric cars, we intend to build an aerial ridesharing service that will make clean, quiet flight a part of everyday life. Imagine an air taxi that takes off vertically, then quietly and quickly carries you over the congestion below, giving you back that time you'd otherwise spend sitting in traffic. Technology has advanced to the point where designing and operating an all-electric aircraft is completely viable.
Overview
The Sustainability Lead will be responsible for developing, and executing, the vision and strategy to drive the company's sustainability efforts, as well as the roadmaps for implementing and executing these initiatives. This is a highly cross-functional leadership role that will partner with leaders across the company. The ideal candidate will be an experienced sustainability leader with a proven track record of developing and executing sustainability strategies at scale.
Our Sustainability Team is building a world-class program to address climate change impacts, circular economy, resource conservation, waste reduction and compliance within Joby Aviation. Key initiatives include energy consumption, waste reduction, resource conservation, carbon accounting, emerging green technologies, and ESG reporting using frameworks such as TCFD, SASB, GRI, CDP. The Sustainability Team manages all of Joby's sustainability and environmental partnerships, including consultants relating to operations planning and environmental assessment studies, local industry organizations, and public-private partnerships.
The role will require the Sustainability Lead to develop, implement, and maintain the strategy around programs that ensure operational environmental compliance and influence product environmental impact. Working cross functionally with other teams you will identify sustainable opportunities to further our mission and execute employee-engaging programs that continue to foster and enhance Joby's longstanding culture of sustainability. You will also act as a spokesperson for the business, championing Joby's role as a force for good to the outside world. You will develop and track metrics and assist in defining sustainability goals and measuring our success. WIth this in mind, we're looking for an experienced, hands-on Sustainability professional to lead these initiatives. 
This role may be based in any of our San Francisco Bay Area locations (San Carlos, Satna Cruz or Marina).
Responsibilities
Partner with senior business leaders to develop and execute the sustainability strategy for the company that is leading the air transportation industry toward zero operating emissions 
Develop and implement strategies for achieving sustainability goals throughout the company
Partner with the Marketing, Communications, Investor Relations, and Government Affairs team to support an engagement plan that raises awareness of our sustainability initiatives and goals, and serve as a credible spokesperson on all ESG topics and drive environmental sustainability policy changes and new programs
Lead the development of the annual sustainability plan, programs and budget 
Define, standardize, validate and track metrics and report to the Executive Leadership Team and provide guidance on trends and leading initiatives throughout the industry 
Develop a regular cadence of Environmental, Social & Governance (ESG) reporting that illustrates sustainability success, support validation of claims and progress towards goals
Draft and prepare reports, presentations, and proposals for senior leadership, investor relations, and other internal and external audiences 
Partner with Engineering, Manufacturing, Infrastructure and Operations to identify opportunities for control plans to sustain energy savings, carbon emission reductions, resource conservation, waste reduction, and other sustainability practices, environmental best practices, sustainable building design and, emerging green technology
Ensure compliance with, all applicable local, state, federal, and internal environmental laws and regulations including environmental permits (air, wastewater, stormwater)
Track Federal, State, and local regulations and incentives programs for potential implementation across the company
Partner with Legal and Finance teams to prepare SEC disclosures related to climate impact
Lead lifecycle analysis and carbon footprint accounting to support and identify sustainability opportunities within the design process 
Ensure a vibrant and engaged Sustainability Committee
Required
Bachelor's degree in a relevant discipline
10+ years prior experience with a proven track record in executing sustainability programs and maintaining environmental compliance
Proven expertise in Sustainability and capacity to act as a change agent.
Prior experience implementing corporate sustainability metric programs
High degree of strategic vision and ability to translate that vision into concrete actions/impact.
Expertise in sustainability standards, frameworks, and regulatory requirements.
Experienced at engaging with and communicating to key internal and external stakeholders, across a variety of initiatives and industry forums
Strong relationship management and influencing skills with demonstrated ability to work collaboratively and cross functionally with a variety of internal and external stakeholders
Exceptional leadership and people management experience with proven track record of leading high performing teams and developing talent
Knowledge of the fundamentals of environmental policy and permitting environmental compliance, environmental sampling analysis
Ability to flourish with minimal guidance, be proactive, and handle uncertainty and ambiguity
Skilled in effective communication (both written and verbal)
Desired
MBA, MS Environmental Sustainability or other advanced degree in a relevant discipline strongly preferred. 
5+ years People management
Prior experience publishing corporate social and environmental reports 
Prior experience or extensive knowledge of government environmental incentive programs 
Knowledge of global sustainability regulations
Pursuant to various local, state, and federal regulations, you must show proof of your full COVID-19 vaccination status prior to your start date. Exemption requests are available for bona fide religious and medical circumstances.
Joby Aviation is an Equal Opportunity Employer.
Apply
Your application has been successfully submitted.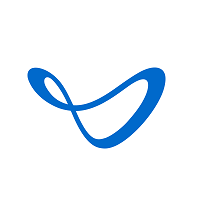 Electric Aerial Ridesharing