Manufacturing Planner
Joby Overview
Located in Northern California, the Joby Aviation team is steadily working toward our goal of creating an affordable, all-electric air transportation system. Imagine an air taxi that takes off vertically, then quietly and quickly carries you over the traffic congestion below, giving you back the time that otherwise would have spent sitting in traffic. Since 2009, our team has been making this dream a reality, designing and flight testing a prototype aircraft capable of serving in a network of electric air taxis. We're looking for talented individuals to join our team as we push onwards toward certifying the aircraft with the Federal Aviation Administration and preparing for commercialization with launch targeted in select markets for 2024. 
Overview
Working as a Manufacturing Planner in our Marina location you must be able to interpret process plans and bills of materials using MRP/ERP system based on part definition and specifications. Coordinate with Engineering, Program Management, Production and Quality for problem resolution. Will act on ERP system recommendations, exceptions, internal business information, and guidance from Supervisor and Manufacturing/Operations teams, system inventory levels and product lead-times to support internal demand. This candidate will also be responsible for meeting Company targets.
Responsibilities
ERP/MRP systems and MES systems experience.
Strong experience with MS Project, Word, Excel and PowerPoint.
Experience in aircraft manufacturing processes, specifications, and quality requirements.
Have a thorough understanding of AS9100 Quality system and the documentation procedures.
Highly motivated, detailed and team oriented.
Excellent technical reading and interpretation skills.
Required
5+ Years Manufacturing Planning with emphasis on pull systems.
Experience with drawings and BOMs; Assembly Instructions; Engineering Change systems; Quality systems for non-conforming parts and corrective action.
New facility set up, i.e. plant layout, floor layouts, space allocation.
Excellent verbal and written communication skills.
Well developed interpersonal skills.
Detail oriented.
Bachelor's degree desired in a related field.
Qualified applicants must have willingness to continuously improve quality and productivity, willingness to work in a fast paced work environment and possess a positive team-oriented attitude with consistent attendance and punctuality.
Desired
Pursuant to various local, state, and federal regulations, you must show proof of your full COVID-19 vaccination status prior to your start date. Exemption requests are available for bona fide religious and medical circumstances.
 Joby Aviation is an Equal Opportunity Employer.
Apply
Your application has been successfully submitted.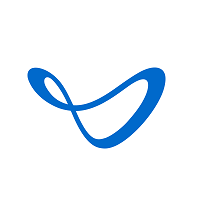 Electric Aerial Ridesharing