Inventory Associate
Joby Overview
Located in Northern California, the Joby Aviation team is steadily working toward our goal of creating an affordable, all-electric air transportation system. Imagine an air taxi that takes off vertically, then quietly and quickly carries you over the traffic congestion below, giving you back the time that otherwise would have spent sitting in traffic. Since 2009, our team has been making this dream a reality, designing and flight testing a prototype aircraft capable of serving in a network of electric air taxis. We're looking for talented individuals to join our team as we push onwards toward certifying the aircraft with the Federal Aviation Administration and preparing for commercialization with launch targeted in select markets for 2024. 
Overview
Joby's Logistics coordinator will oversee inter-company transport operations of production inventory and equipment. Optimize the transportation request system and help develop and implement proper handling procedures for all goods in transit. Review, prepare and route transportation orders, and communicate delivery of daily manifests to ensure full traceability of shipments. Also, they would monitor costs and efficiency of company vehicles and drivers, including regular maintenance and upkeep as directed by the fleet management team. Ensure all operations adhere to applicable DOT laws and regulations as dictated by the safety team. Collaborate with the shipping manager for local freight pickup and delivery requests.
Responsibilities
MRP experience preferred
You will interface with internal customers, various internal customers, freight forwarders, International Trade Compliance, and Leadership. Follow all Export regulations.
You will interpret shipping documents with the goal of determining carrier, service level and delivery needs in an economical fashion.
In addition, you will be responsible for continuous improvement in the area, and help development and use of Lean Manufacturing tools to best support our workflow.
Maintains effective communications with team members to better understand support requirements, and build appropriate team for Joby's long term success in this department, which could include hiring and managing direct reports.
Process documents at high speed and error free within a high-volume, high-paced work environment.
 Contacts teams frequently maintain and build good rapport.
Required
Physical strength and stamina, enough to lift 60 pounds repeatedly throughout the day.
Shipping/Logistic experience.
General knowledge of inventory management i.e., cycle counting, inventory
reconciliations, receiving/storing of finished products etc.
Experience with MS PowerPoint creating presentations.
ERP experience.
Strong detail orientation and organization skills.
Ability to multitask and work effectively with conflicting priorities and changing deadlines.
Leadership experience with teams.
Desired
Pursuant to various local, state, and federal regulations, you must show proof of your full COVID-19 vaccination status prior to your start date. Exemption requests are available for bona fide religious and medical circumstances.
 Joby Aviation is an Equal Opportunity Employer.
Apply
Your application has been successfully submitted.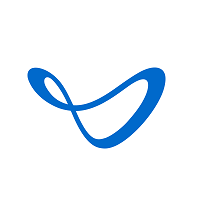 Electric Aerial Ridesharing