Lidar Algorithm Engineer
We are changing the agricultural world with autonomy at Bear Flag Robotics. Our team is building a fleet of autonomous tractors and we're looking for a lidar algorithm engineer to help transform lidar data into models that tell the tractor how to safely and effectively perform its tasks.
At Bear Flag, you will...
Build AI for good in the truest sense -- your work will run on tractors around the world and make an immediate impact on food production and food supply for all of humanity.
Have access to all the tools you need to do the best work possible.
Control your own destiny with respect to modeling and algorithm design.
Be encouraged to invent, to think outside the box, and to get as creative as you need to be.
Get to drive a tractor! For real. They're huge. It's pretty amazing.
Rotate with and learn from all other teams, including farming and tractor operations.
Attend (and deliver?) company-wide Lunch and Learn talks.
In this role, you will...
Develop innovative algorithms to interpret point cloud data and apply those algorithms to problems in off-road/non-urban navigation, object profiling and characterization, terrain mapping, job quality estimation, and more.
Pioneer new approaches to using lidar in autonomous control and navigation, including 3D SLAM, dynamic localization, noise mitigation, and feature survival analysis.
Work with engineers in radar, computer vision, and vehicle proprioception to build multi-modal solutions around vehicle awareness, reactive pose planning, and environment control.
Required Skills
Graduate degree (MS or PhD) in Computer Science, Electrical Engineering, Mathematics or Physics or related field.
Expertise in point cloud data processing, preferably through hands-on experience beyond merely leveraging existing libraries (e.g. PCL).
Strong theoretical foundations and demonstrated experience in either (1) classic lidar-based perception algorithms (e.g. spatial data structures, 3D point features extraction, keypoint estimation, registration, reconstruction, etc.) or (2) lidar-related object and feature encoding algorithms (e.g. 3D Object Detection, Ground Plane Estimation, 3D Semantic Segmentation, etc.). Knowledge and experience in both tracks would be ideal.
4+ years of experience in AI and Machine Learning in industry and/or academia.
Proficient in Python and/or C/C++.
Excellent communication skills and good team player.
Proven track record of technical excellence.
Nice to Have
Experience in using ROS, ZMQ, MQTT, DDS, or other middleware systems.
Experience in one or more areas related to perception for ADAS/AD such as optimization, sensor fusion, sensor processing, computer vision, sensor calibration, machine learning, deep learning, etc.
Experience testing complex perception systems.
Experience in working in agile development teams.
Experience in component and system integration, including testing and verification, on system and vehicle levels.
Apply
Your application has been successfully submitted.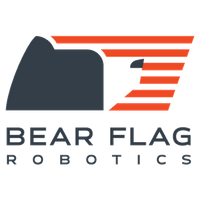 Autonomous Tractor Fleets