Senior Engineer, Composites FEA
With our expanding team, we are looking to bring on an individual that thrives in a fast paced environment and has a passion for analytics. You would be working on new, exciting concepts for hydrogen storage to change the carbon footprint within the aviation industry. Being comfortable with iterating designs with engineering and working with manufacturing to understand the impact of production methods will be an integral part of this position. If you're the type of person who refuses to accept "because that's how we've always done it," and someone with a passion for solving problems, we want to hear from you!
About the Role
Derive material properties at the coupon level using ASTM test fixtures and validating those tests with analysis models.
Run linear models on fiber reinforced plastic and metallic structures as well as developing methods to understand dry laminate under combined loads.
Responsible for creating and running linear and nonlinear contact finite element models of innovative composite pressure vessels for stress analysis.
Be part of a team contributing to the design and structural analysis of an innovative hydrogen storage system for aviation.
Work with our Certification team to define test methods to determine and qualify material properties for an innovative Carbon fiber material.
Responsible for defining test setups to accurately produce material properties for use in models.
Responsible for conducting fatigue analysis on pressure vessel models.
About You
Advanced experience with one or more FEA packages that support nonlinear contact analysis such as FEMAP/NASTRAN or ANSYS.
Previous pressure vessel analysis is a plus.
Demonstrated expertise with composites structure modeling (2D orthotropic shells or 3D layered shell elements). 
Strong fundamental understanding of composite failure criteria and laminate theory.
Previous knowledge of contact modeling techniques preferred.
Previous pressure vessel analysis is a plus.
About Us
At Universal Hydrogen, our mission is to fuel carbon-free flight and reduce the climate impact of air travel. We are stitching together the end-to-end hydrogen value chain for aviation, both for hydrogen fuel and hydrogen-powered airplanes. We are building a transport and logistics network that moves hydrogen from production facilities to airports over the existing freight infrastructure, eliminating the need for costly new pipelines and storage facilities. Our system utilizes specialized capsules that safely store hydrogen during transit and also act as modular fuel tanks that load directly onto aircraft. We are also developing powertrain conversion kits to retrofit existing airplanes and enable new airplanes to fly on hydrogen. Founded by former executives from Airbus, United Technologies, Google, and DARPA, and backed by investors such as Playground Global, JetBlue, Toyota, and Airbus, we are convinced that hydrogen is the best and only scalable solution to truly decarbonize aviation, and we want to bring it to market decades sooner—by 2025.
We strive for a culture that is empowered, collaborative, open, and human-centered. We are driven by a sense of urgency to address climate change through the near-term decarbonization of commercial aviation. We recognize that people have a diverse set of preferences for work conditions and hours that optimize for their overall productivity and wellness, and both our cloud-based IT setup and flexible work policy reflects this. However, because we are building physical products, most roles will require working at our facility at Hawthorne Airport in Los Angeles most of the time.
Our compensation and benefits package promotes transparency, equitability, and long-term employee well-being, while rewarding individual and team performance. This includes cash bonuses and significant equity participation for all salaried employees, employer-paid health insurance coverage, generous parental leave, a pet-friendly headquarters located at Hawthorne Airport in Los Angeles, and generous paid time off. As a young company, we are actively working to expand the benefits we provide—including childcare, retirement, parental, and mental health benefits—and we're always open to feedback on what's most important to you. 
We know that no two candidates are the same, and we want to give you the opportunity to present yourself in the best way possible. Don't hesitate to let us know how we can support a great recruitment process for you—whether that includes off-hours interview scheduling, captioning/transcription services, or other accommodations. We value diversity in all its forms, and encourage people from all backgrounds to apply, especially if you share in our mission to decarbonize air travel. 
Please note that for the health and safety of our employees, we require all employees to provide proof of up-to-date COVID-19 vaccinations as recommended by the CDC (or a valid exemption).
Apply
Your application has been successfully submitted.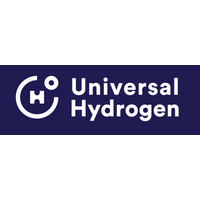 Fueling Carbon-Free Flight