Business Development Manager
Description
Route Reports is a fast growing startup with a mission to reduce road and rail issues that cause costly and inconvenient delays for passengers and road users.
We're looking for a motivated business development manager to help Route Reports work with more rail and road customers across the UK, EU and US. While experience at a manager level is preferred, we're open to anyone who is aiming for significant career trajectory and has a willingness to learn quickly. The role involves working directly with the CEO and brings international travel opportunities and the chance to make a significant difference in the growth of the business.
Product and Market
We focus on the transportation industry - roads and railways - and deliver automated and cost-efficient tools for companies to monitor their vehicles and infrastructure.
We offer our customers live information on maps, complete with video and imagery our installed devices capture, truly revolutionising the time efficiency of their processes.
Remote-friendly
We welcome candidates who prefer to work remotely, within EU area so they can travel to London for team meetings on occasion. We can support co-working space costs in London or elsewhere.
The Role
You will be at the front of the company and will have the dedication to create and apply an effective sales strategy.
The goal is to drive sustainable financial growth through boosting sales and forging strong relationships with clients.
Develop a growth strategy focused both on financial gain and customer satisfaction
Conduct research to identify new markets and customer needs
Arrange business meetings with prospective clients
Promote the company's products/services addressing or predicting customers' objectives
Assist in the preparation of customer contracts
Keep records of sales, revenue, invoices etc.
Provide trustworthy feedback and after-sales support
Build long-term relationships with new and existing customers
Develop entry level staff into valuable salespeople
Requirements
Experience in B2B sales, ideally with examples of strategies used and deals completed in the past
Proficiency in CRM software (e.g. Hubspot)
Communication and negotiation skills
Ability to build rapport with our customers and partners
Time management and planning skills
2-4+ years experience in a business development, account management or sales role
(Desirable) Transport and Infrastructure market knowledge
Salary Range£40k-70k plus revenue share opportunities
Benefits
£1000 Annual Personal Development Budget
33 days of holidays (including UK bank holidays)
Day off on your Birthday
Company Funded Social Events
Stock Options
A pass to work from any WeWork location in the world
Mental Health Services using the Moka platform
Significant Career Progression Opportunities due to Company Growth
Apply
Your application has been successfully submitted.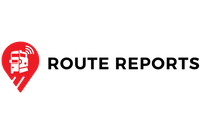 The operational intelligence platform for transport and infrastructure