Senior CNC Programmer
Overview
Joby Aviation is seeking a highly experienced and talented individual to improve and optimize our CNC programming activities. Joby is working towards the goal of development, certification and production of a world changing eVTOL aircraft. As the senior CNC programmer, this individual will have overall responsibility for development, implementation, and training of Joby Aviation's 3 and 5-axis CNC programming processes and team.
Responsibilities
Prototype machining via creating and editing CNC programs that support the machining of large-scale, complex, precision metal aircraft components and manufacturing tooling
Perform machining process development & optimization (part setup/fixturing, machining strategy/order of operations, tool selection, speed/feed process parameter selection)
Identify, select, and procure appropriate tooling for job specific applications (based on part material, geometry, features, tolerances, system rigidity, and equipment capability)
Developing standardized best practices for the Joby machining processes
Continuously improve design and production efforts by working closely with the engineering team
Required
Ability to program and machine using CAM software and 3 and 5 axis CNC milling and lathe machines (Delmia CAM experience a plus but not required)
Capable of positively interacting in a team environment
Have strong listening and verbal communication skills
Rigorous attention to detail and pride in doing precise work
Knowledgeable about G-code editing, canned cycles, and integrated probing systems
Must have a basic working knowledge of materials [metals, plastics] and fundamental concepts of mechanics [stress, strain, etc.]
Willingness to work outside your comfort zone, in a fast paced non-traditional manufacturing environment
Assembly experience and working knowledge of basic fasteners and hand tools
Pursuant to various local, state, and federal regulations, you must show proof of your full COVID-19 vaccination status prior to your start date. Exemption requests are available for bona fide religious and medical circumstances.
Desired
Experience with HSMWorks/Solidworks, Fusion360, CATIA, and/or Powermill
Experience with macro programming
Experience developing and improving CAM post code
CMM ASQ Certification
Aerospace manufacturing background in advanced composites, machined parts, aircraft assembly and systems integration
Experience programming robotic arms
Apply
Your application has been successfully submitted.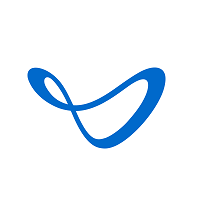 Electric Aerial Ridesharing