Electrical Engineer
Joby Overview
Located in Northern California, the Joby Aviation team has been steadily working toward our goal of providing safe, affordable, fully electric air transportation that is accessible to everyone. Imagine an air taxi that takes off vertically, then quietly and quickly carries you over the congestion below, giving you back that time you'd otherwise spend sitting in traffic. Technology has advanced to the point where designing and operating an all-electric aircraft is completely viable. Our team has been discreetly designing and flight testing this vehicle and is looking for talented individuals to see it through certification and high rate production.
Overview
Joby is seeking a talented electrical engineer to join our team designing all-electric aircraft. This engineer will work closely with mechanical, software, and other cross-functional teams. You'll be taking ownership of key electrical subsystems and printed-circuit-boards from design through prototyping and to product. This is a hands-on position. Optimizing designs for reliability, weight, and efficiency will be essential. 
Responsibilities
Create clear and readable schematics for digital and mixed-signal printed-circuit-boards
Component selection for minimum mass and maximum reliability
Investigate modern technologies for power and data transmission/management 
Work with PCB designers to create reliable and low-weight layouts
Write requirements, participate in DFMEAs + create and carry out test and validation plans
Required
B.S. in Electrical Engineering or related discipline
Strong EE fundamentals, including familiarity with:
Power conversion (linear and switching regulators)
High-speed digital design and layout
Signal conditioning and conversion (ADCs, filters)
Discrete semiconductor design (FETs, BJTs, Diodes)
Schematic capture and PCB design
Experience with component selection
Hands-on experience with building and debugging hardware
Great communication skills
Pursuant to various local, state, and federal regulations, you must show proof of your full COVID-19 vaccination status prior to your start date. Exemption requests are available for bona fide religious and medical circumstances.
Desired
Advanced degree in relevant discipline 
2+ years of working experience in relevant industry 
Familiarity with Altium Designer
High voltage electrical design (400V+)
Exposure to regulatory certification
Design-for-reliability, including use of DFMEA and fault trees
Designing for high EMI environments
Apply
Your application has been successfully submitted.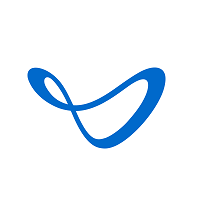 Electric Aerial Ridesharing