Software Engineer, Aircraft Network Test Engineer
Joby Overview
Located in Northern California, the Joby Aviation team is steadily working toward our goal of creating an affordable, all-electric air transportation system. Imagine an air taxi that takes off vertically, then quietly and quickly carries you over the traffic congestion below, giving you back the time that otherwise would have spent sitting in traffic. Since 2009, our team has been making this dream a reality, designing and flight testing a prototype aircraft capable of serving in a network of electric air taxis. We're looking for talented individuals to join our team as we push onwards toward certifying the aircraft with the Federal Aviation Administration and preparing for commercialization with launch targeted in select markets for 2024.
Overview
This position focuses on the testing of powered Ethernet switch software, drivers and APIs for use in embedded networking applications within the aircraft. You will provide technical leadership for a team of engineers with the goal of formal verification of our network communication strategy through the certification process. Your primary responsibility will be the verification of requirements for interface management, packet processing, system timing, traffic management and power distribution of powered Ethernet switches. This includes performance, stress, and robustness testing. You should be energetic, meticulous, and self-motivated with a passion for product quality.  
Responsibilities
Become a product expert on powered Ethernet switches and the low-level networking software on the devices attached to the switch.
Provide technical leadership to the team working on the Network Switch.
Gather requirements from stakeholders in order to design and implement network test infrastructure that will allow testing of the switch software.
Capture, analyze and monitor network traffic to verify software requirements for basic functionality, system timing, latency, throughput, redundancy, and robustness.
Identify issues at layers: 2 (Ethernet), 3 (IP) and 4 (UDP) of the network stack
Identify power distribution issues across the switch.  
Troubleshoot network connectivity and performance issues.
Document defects and drive them to resolution.
Assist users of test assets to ensure conformity and satisfactory performance of the associated networks.
Work with other teams to share results, allocate hardware and differentiate between software vs. hardware issues.
Design, execute and maintain test cases, test plans, test procedures, test reports, and supporting documentation for software validation and verification purposes.
Required
B.S. in Computer Science, Mechanical or Aerospace Engineering, Mathematics, or equivalent. Masters preferred.
7+ years Industry Experience in Quality Assurance, Software Verification or Test Engineering.
Strong understanding of commonly used Networking protocols such as Ethernet, TCP/IP, UDP, VLAN and ICMP.
Experience using network traffic performance testing tools such as iperf, Ixia or Spirent.
Strong background in Software Test and Verification.
Development, execution and reporting of test cases.
Reporting of defects, code coverage and other quality metrics.
Project management, bug tracking and continuous integration tools, e.g JIRA, Jenkins, Teamcity.
Experience testing or developing software for network devices.
Experience capturing, monitoring, and analyzing network traffic
Embedded systems testing experience
Linux system administration, configuration management and simple scripting experience.
Desired
Agile software development, Unit Testing and Test-Driven Development.
C/C++ and Python programming proficiency.
Background testing power distribution methods such as Power over Ethernet (PoE) and Power over Data Line (PoDL)
Pursuant to various local, state, and federal regulations, you must show proof of your full COVID-19 vaccination status prior to your start date. Exemption requests are available for bona fide religious and medical circumstances.
Apply
Your application has been successfully submitted.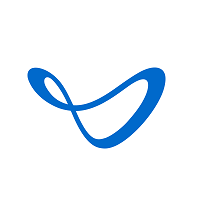 Electric Aerial Ridesharing