Test Engineer - Data & Controls (Equipment Design)
Joby Overview
Located in Northern California, the Joby Aviation team is steadily working toward our goal of creating an affordable, all-electric air transportation system. Imagine an air taxi that takes off vertically, then quietly and quickly carries you over the traffic congestion below, giving you back the time that otherwise would have spent sitting in traffic. Since 2009, our team has been making this dream a reality, designing and flight testing a prototype aircraft capable of serving in a network of electric air taxis. We're looking for talented individuals to join our team as we push onwards toward certifying the aircraft with the Federal Aviation Administration and preparing for commercialization with launch targeted in select markets for 2024. 
Overview
We are seeking a motivated individual to join our Testing team to develop the data acquisition, controls and hardware/software interface tools needed to perform and automate structural, environmental, and functional tests of flight-critical components and subsystems for VTOL electric aircraft. The data collected during these tests will inform the company's hardware design efforts and pave the way to production-ready hardware. The Joby Aviation team is made up of extremely talented, hardworking, proactive, and hands-on individuals, operating in a very fast-paced and rewarding environment. We are looking to expand this team with like-minded individuals looking to make a mark in the transportation industry.
Responsibilities
Work in a small team to develop a test software ecosystem that allows for automation of new and existing testing platforms, using NI LabView and a variety of industry and proprietary platforms. 
Develop instrumentation and controls hardware, test fixture GUI, LabView VIs and any other necessary tools to enable test execution and automation. 
Specify, review and incorporate new types of data acquisition instruments into Joby's data pipeline. 
Analyze data collected during the tests to generate reports to provide quantifiable feedback to the engineering teams that will allow them to optimize their designs. 
Help to guide the architecture of testing software to help smooth the transition from R&D testing into manufacturing acceptance testing. 
Required
B.S. in Electrical or Computer Science Engineering or relevant discipline  
5+ years of relevant work experience 
Experience with data acquisition hardware such as ammeters, foil strain gauges, accelerometers, load cells, thermistors, transducers, etc. (including sensor installation) 
Fluent in using LabVIEW for data collection, automation and control 
Experience using LabView for data collection and Diadem/MATLAB for data processing 
Experience using scripting languages to build and integrate complex software systems 
Excellent problem solving and communication skills  
Hands-on attitude with strong analytical background  
Desired
M.S./Ph.D. in relevant discipline  
Experience with industrial test laboratory environments and procedures 
Experience with NI TestStand & Knowledge of NI Hardware 
Hands-on machine shop skills using lathe, mill, welder, and other machine shop equipment 
Experience with high voltage electronics. 
Experience testing aircraft composite structures. 
Experience testing aircraft mechanical systems. 
Aerospace and rapid prototyping experience 
Experience working with LabVIEW Real Time for control and data acquisition
Pursuant to various local, state, and federal regulations, you must show proof of your full COVID-19 vaccination status prior to your start date. Exemption requests are available for bona fide religious and medical circumstances.
Apply
Your application has been successfully submitted.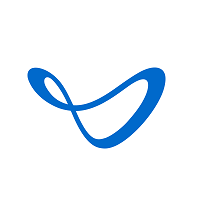 Electric Aerial Ridesharing